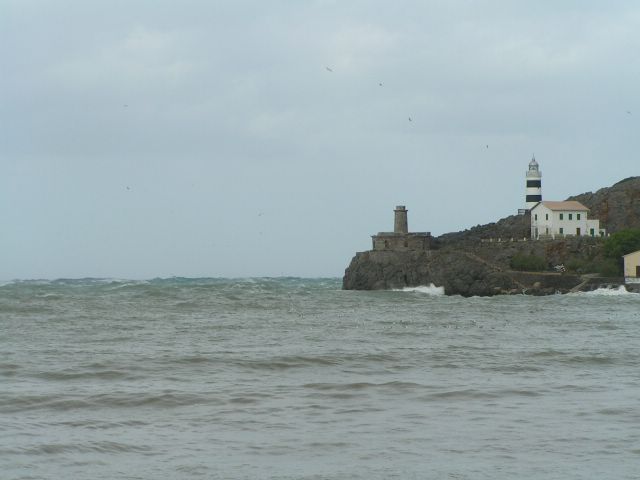 The Balearic Islands represent one of Spain's most popular tourist destinations, and the sheer number and variety of hotels in Mallorca reflect this island's popularity.

These are what we believe to be the best hotels in Palma and in other villages on the island. See hotels in Ibiza too.

Castillo Hotel Son Vida (*****)
Urb. Son Vida; C/ Raixa 2, Mallorca Tel. 971 790 000.
One of Mallorca's most impressive, luxurious hotels situated in a splendid 13th century castle up on a mountain top. It has fantastic views of Palma bay and two 18-hole golf courses. Its restaurant El Jardín, with its creative cuisine, is one of the best on the island. This hotel is associated to The Leading Hotels of The World.

Son Net (*****)
C/ Castillo de Sonnet s/n 07194 Puigpunyent, Mallorca,
Tel +34 971 147 000; Fax +34 971 147 001
With just 17 rooms (7 suites) this hotel was originally a country estate dating back to 1672. It has been excellently restored with stone outer walls and a pretty swimming pool creating a very pleasant area. It has Arabic tiling, rustic beams, an interior patio with a well and a hundred-year-old olive press together with the modern facilities of a luxury hotel. Its restaurant L´Orangerie is excellent. It´s a member of Relais & Chateau
Arabella Sheraton Golf Hotel Son Vida (*****)
Urb. Son Vida. Carrer Vinagrella s/n. Tel. 971 787 100.
Surrounded by greenery this hotel is a place where you can enjoy luxury and tranquility. It has a heated outdoor pool with sea water. Its restaurant Plat d´Or is one of the most outstanding on the island - unforgettable desserts

Hotel Gran Meliá Victoria (*****)
Avenida Joan Miró, 21; 07014 Palma de Mallorca; Tef. 971 732542

Following its complete renovation in 2000 the Gran Meliá Victoria Hotel has regained its place of honour in Palma. Located on the seafront in the bay of Palma, opposite the marina. It has excellent conference and business facilities. There are 171 rooms including 6 suites and 5 junior suites - most with sea views.

Book a room here now

Hotel Palacio Ca Sa Galesa (*****)
Carrer de Miramar, 8 Palma de Mallorca,
Tel: 34 971 715 400, Fax. 34 971 721 579
Located in the heart of Palma in the old part of the city. It has just 12 rooms (7 suites and 5 doubles), beautiful gardens and a roman indoor pool - all this with classical music and a mix of Mallorcan, French, English and Italian styles.

Book a room here now
Hotel Maricel (*****)
Carretera d'Andratx, 1, 07184 - Calvià (Mallorca),
tel. 34 971 707 744 Fax. 34 971 707 745
An Italian mansion with a unique architectural style based on the 16th and 17th centuries. An excellent hotel with it own jetty. It has a very Mediterranean atmosphere - the swimming pool has excellent sea views.
Hotel Read's (*****)
Santa María · Mallorca Tel: (00 34) 971 14 02 61 Fax: (00 34) 971 14 07 62

A 500-year-old mansion which is a work of art. The owner bought the mansion seven years ago, and has since turned it into one of the most attractive hotels on the Island. The bedrooms are furnished with antiques. This is a marvellous place for anyone lucky enough to stay in it (8 rooms, junior suites or 13 suites). It has spacious gardens, an indoor swimming pool and an excellent restaurant, considered by some to be one of the best in Palma.
Hotel San Lorenzo (****)
C/ San Lorenzo, 14, Palma de Mallorca. Tel. 971 72 82 00; Fax: 971 71 19 01
Placed in the centre of Palma in the old fishing neighbourhood of San Pedro. This house, which dates back to the 12th century, has a very cosy atmosphere.
Travelling to Mallorca? The following links may also be useful
Guides provinces bordering with Mallorca and beautiful places in Spain nearby