Fiesta basada en el color, disfraces, música y desfiles por las calles de España.
Carnaval is a fiesta full of color, costumes, music and street processions throughout Spain but especially in The Canary Islands.
Fête plein de couleur, des déguisements, de la musique et des défilés par les rues de l'Espagne.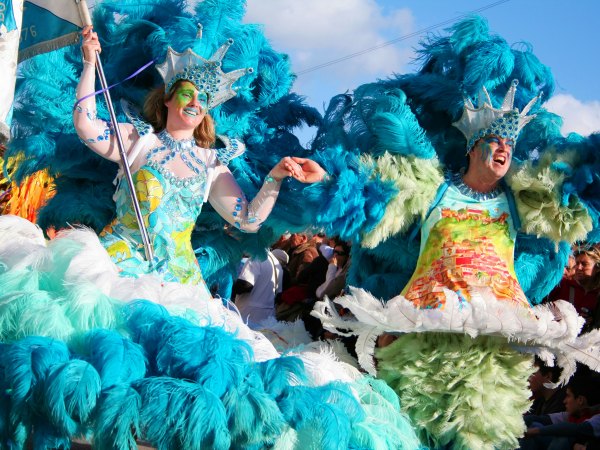 Fiesta basada en el fuego. Las fallas llenan las calles de Valencia y el día de San José son quemadas en una fiesta de fuego y fuegos artificiales.
Fiesta of fire. Models called Fallas are set up all over Valencia and are burnt on the 19th March, San José Day.
Fête où le feu est l'acteur principal est le feu. Las Fallas remplisent les rues de Valencia et le jour de la Sant José, elles sont brûlés dans les rues dans une fête de feu et des feux d'artificie.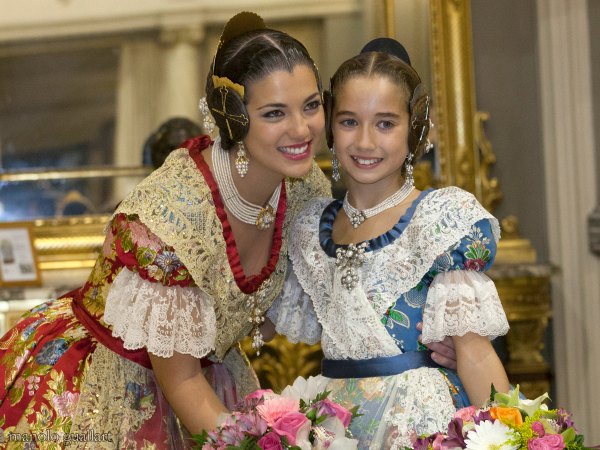 Las calles de España se llenan con procesiones religiosas durante una semana en las fiestas de Semana Santa.
The Semana Santa processions last throughout Holy Week durante which large floats are carried through the streets.
Les rues de l'Espagne se remplisent des processions religieuses pendant une semaine par tous les villes et villages pour fêter La Semana Santa.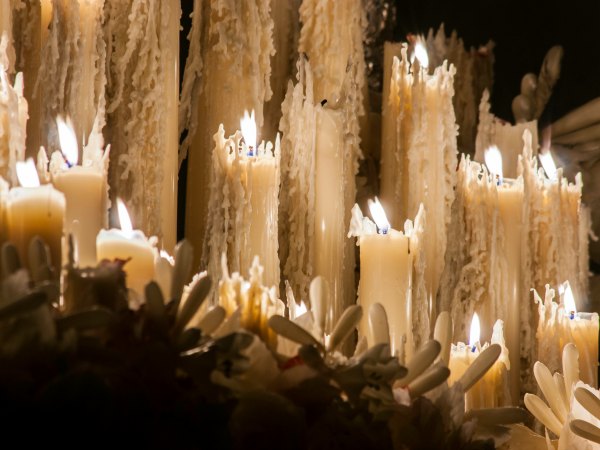 Si quiere aprender más sobre las fiestas de San Juan de Alicante, aquí hay un testimonio de una joven alicantina.
Las Fiestas de San Juan are held in different towns and villages throughout Spain in June. Learn more about the fiestas held in Alicante here.
Si vous voulez plus en savoir sur les Fêtes de San Juan â Alicante, il ya a un témoinage d'une jeune femme d'Alicante.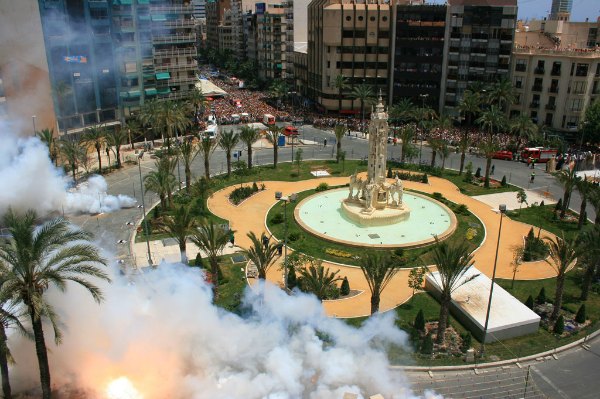 Fête National en Espagne, La vierge del Pilar