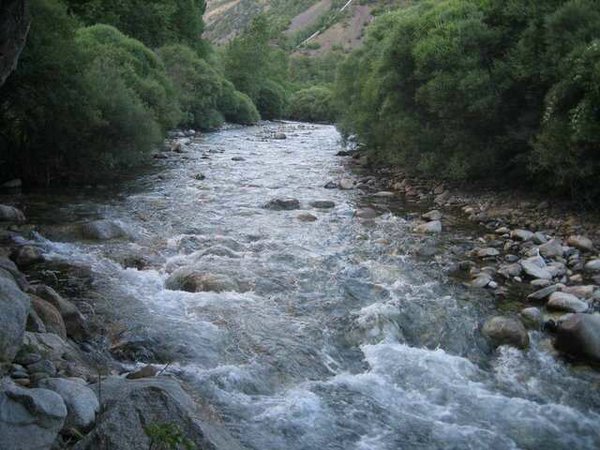 Lérida, Lleida in Catalán, is one of the most mountainous provinces in Spain and is the fourth and probably least-known province in Catalonia. Tourists come here to ski during the Winter months and to enjoy walking holidays and adventure sports during the rest of the year. The capital city is built on the banks of the river Segre and is an important regional centre within Catalunya. It is famous for its agricultural produce and textile industry.
History of Lérida
Founded in the 3rd century B.C. It became a Roman town in 80 B.C. Invaded by muslims it was then recaptured by king Ramón Berenguer 4th and later governed by king Jaime 2nd. Later on in was invaded again in 1707. Finally, following the Spanish Civil war it recovered and developed, thanks to agriculture, into the city it is today.
The remains of the ancient city wall and important Roman buildings can still be seen today. It also has a very interesting old quarter and cathedral. There is a very good viewing point which can be reached by a lift (60 mts) from the plaza San Joan.
Walking around Lérida
The best walk is to visit the cathedral first and then stroll around the surrounding area. Thereare many things to see in the Cathedral square: the Ilerdenses Institute, the Archeological museum and theChapter House Museum and from there you can reach other museums, churches and the castle (Castillo de Gardeny).
Palaces and Castles
Castillo de Gardeny (12th - 13th century ). Parts of the wall and towers are original. Throughout history it was used for strategic and military purposes. Julia Caesar and his troops stayed there in 49 B.C. The castle was rebuilt and enlarged in the 13th century. From the hill where it is located you get great views over the city. The castle itself is closed to the public.
Cathedrals and churches in Lérida
La Seo Nova (18th century) the new cathedral - built between 1761-1781 under the orders of king Charles 3rd. It is Baroque in style with a clear French influence. It has one floor with 3 naves and a series of columns. The steps leading to the large iron door with its Borbon coat of arms are unusual. The high alter has a statue of the Virgen de Montserrat.
La Seo Vella (13th century) the old cathedral - is dedicated to Santa María. Construction of the cathedral began in 1203, it was consecrated in 1278. The architect Pere de Coma built the cathedral over the remains of an ancient mosque. Work continued uninterrupted until the 14th century, when the cloister was completed. Two Baroque bells remain - the others are all electrically operated. You can access the cathedral either on foot or by car through the Lleó gate in the city wall.
Churches:

San Lorenzo: 12th century. Originally a Roman it underwent extensive work in the 14th century and now has the appearance of a Gothic church. It has curious octagonal tower.
San Martín, 12th century. A Roman church (the Roman museum is based here).
San Antonio o de la Sangre: renaissance facade
San Francisco Convent: Baroque, built between the 17th - 18th centuries around an old house belonging to the nobility.


Museums in Lérida
The Archeological Museum, the Chaper House Museum, the Religious Sculptures Museum, the Morera Art Museum

la Paeria Townhall: 13th century, Neoclassic. It was remodelled in 1929 in a Neo medieval style. It was given to the city by the Sanauja family. There is a chapel inside with a Gothic altar from the 15th century. It also contains an old underground prison from the 15th century. It holds the cities archives in an ancient baroque cupboard known as the 'Armario de los Privilegios'.

Shopping in Lérida:
You can get local produce such as fruit, vegetables, meat, turron, wine (Costers del Segre - Raimat), olive oil (Les Garrigues), different types of cheeses, sliced meat and sausages. Look out for 'xolis' which is a well known type of sausage from this area and 'girella' which is a type of black pudding. Vila Viniteca Bodega is a wine shop selling a good selection of wines from the province, also Bodega Salla; You can buy great local produce in one of the excellent delicatessens in the city.
Hotels and accommodation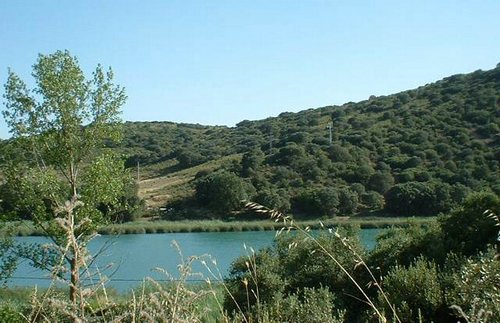 Lérida city has a couple of hotels suitable for short stays or business trips: AC HotelLleida (****) and Condes de Urgell (****). But for hotels with charm in Lerida, we suggest you venture out into the province and stay at any of the following establishments: Parador of La Seu d'Urgell (***), set in a convent in la Seu, 140 km from Lleida. Or Hotel Terradets (**) next to the beautiful Lake Terradets, 80 km from Lerida; Cal Rei de Talló Hotel (**), set in a typical masia near Cerdanya, 165 km from Lérida, or the luxurious Can Boix Hotel(****) and Restaurant in Peramola, 100 km from Lérida.

Lérida province
Lérida province is in the northeast of Spain, forming part of the Catalan autonomous region. The mountainous areas are popular with tourists especially the area around the Pyrenees, most notably the Aran valley (good for winter sports). Also a well know wine producing area. The Boí valley was declared a world heritage site in 2001 due to the number of Roman churches and other remains in the area.
Andorra
Andorra is on the other side of the Pyrenees. A feudal state since 1278 ruled by the bishop of Séu d'Urgell and by Count Foix (nowadays the president of France holds this title). Andorra obtained complete autonomy in 1993. The official language is Catalan, although Spanish and French are also spoken. This tiny state lives off tourism due to the fact that all goods are tax free. It is also poplular for skiing; ski stations - Pas de la Casa, Soldeu, El Tarter. The Cercle de Pessons is an area with some very beautiful lakes. Andorra, like Calatunya, has a number of Romanic churches -Sant Martí is one that particulary stands out.

AIGUESTORTES I L'ESTANY DE SANT MAURICI NATIONAL PARK: immense and spectacular(10.230 hectres). The biggest in Catalunya. It has ski stations for winter sports (especially Espot) and over 150 lakes and lagoons, some over 50 metres deep. Also good for hiking and wonderful scenery.

Towns worth visiting in the province of Lérida:
La Seu d'Urgell
Vielha
La Pobla de Segur
El Pont de Suert
Caldes de Boí
Espot


Villages and places of interest in the province of Lérida
Alt Urgell:pyrennes, adventure sports.

La Seu d'Urgell: Roman 12th century Cathedral. Diocesan Museum (medieval art and manuscripts dating back to the 10th century).
Cadí-Moixeró National Park: Roman churches and monasteries.


Alta Ribagorça: pyrenees
Aigüestortes i l'Estany de Sant Maurici National Park.

La Vall de Boí: world heritage site Sant Climent de Taüll, Santa María de Taüll . Santa Eulalia, Coll, Barrera, Durró,…
Caldes de Boí: ski stations in Boí-Taüll, spas and mountain springs
Vall d'Arán: pyrenees, ski stations, adventure sports, fishing, hunting and hiking - beautiful forests.
Vielha: Sant Miquel 12th century Roman church, Aran valley museum
Baqueira-Beret: ski stations, adventure sports, spas.
Parque Nacional d'Aigüestortes i l'Estany de Sant Maurici.
Bossot, Salardú, Escunhau, Arties: a number of small villages with beautiful Roman churches.

Cerdanya: pyrenees near Girona. Winter sports, adventure sports, hunting, fishing, golf and horse riding.

Parque Nacional de Cadí-Moixeró
Bellver de Cerdanya: see the castle, Sta. María de Talló basilica, Fou de Bor caves, megalithic remains.
Alp: ski station La Molina y Masella. Also famous for its carnivals.

Pallars Sobirà: pyrenees, adventure sports, good for canoeing.

Llessui: Museum, ski station - Llessui. Roman remains.
Sort: medieval walled town, Condes de Pallars castle.
Parque Nacional d'Aigüestortes i l'Estany de Sant Maurici.
Rialp: ski station - Port Ainé.
Espot: ski station Super-Espot.

Pallars Jussá: lakes, hiking, adventure sports

Parque Nacional d'Aigüestortes i l'Estany de Sant Maurici.
Tremp: 9th century church - Sta.María
La Pobla de Segur.

Noguera Balaguer: pyrenees, lakes, adventure sports, rafting, canoeing...Roman remains.

Balaguer:14th century Gothic church, medieval market square, 9th century Arabic castle.
Sierra de Montsec: medieval castle,Noguera Pallaresa y Noguera Ribagorçana rivers: adventure sports,climbing, hand gliding, caves to explore
Baronía de Rialb: 24 villages with Roman churches and ancient farmhouses.
o Mont Rebei: 4 reservoirs.

Solsonès: lakes, forests, farmhouses, Roman remains..

Solsona: Roman and Iberian remains, forts, walls, Cathedral, Diocesan Museum (Roman paintings).
Odén: traditional farmhouses, Roman churches, castles: Montsonis, Florejacs, Pallargues...
Sant LLorenç de Morunys: ski station - Port del Comte. Ver : Sant Llorenç (Mare de Déu del Colls) church, 13th century sanctuary. Lord (Mare de Déu de la Fusta),…

Segarra: flat countryside, olive groves, orchards and other agriculture.

Cervera: medieval and Roman remains.
Guissona: Roman remains, museum.
Torà: originally a medieval town, something which can be seen in its streets and houses.

Urgell: flat countryside, olive groves, orchards and medieval castles.

Tárrega
Agramunt
Bellpuig: medieval barony.
o Vallbona de les Montges: originally medieval.

Segriá: the Segriá river valley . Canales built by the Arabs who occupied this place for 400 years.
Travelling to Lérida? The following links may also be useful
Guides provinces bordering with Lérida and beautiful places in Spain nearby