Zamora is a richly diverse province, one of Spain's best kept secrets still awaiting discovery by the masses. Zamora town and province are filled with history and charm.
Walks: Calle Balborraz (Europa Nostra prize) and Márgenes del Duero (bridges). The area around the castle and cathedral is also a great place to go for a walk.

The Castle: Built in the middle ages, magnificent views of the city. For more information see 'Castillo Zamora'.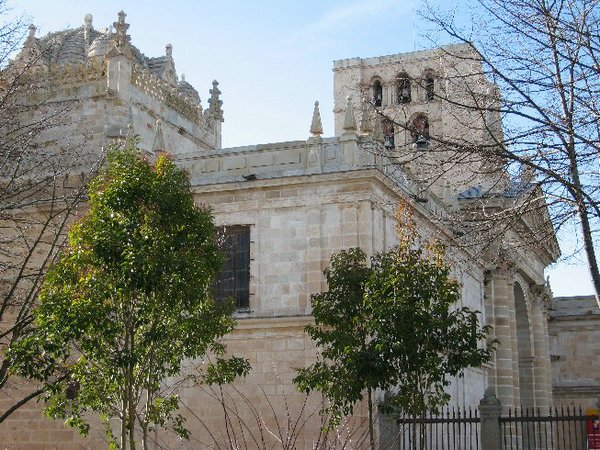 The Cathedral: Romanesque dating back to the 12th century, it only took 23 years to build. For more information see 'catedral de Zamora'.



Churches: Arcenillas church (renaissance wall panals); Hiniesta church (gothic, sculptures and murals); Magdalena church (The southern facade is Romanesque dating back to the 13th century); Iglesia San Andrés Monastery (Baroque alterpiece dating back to the 16th century);San Cipriano church (viewpoints); San Claudio de Olivares church (12th century carvings on the columns); San Juan de la Puerta nueva church (12th century stained glass circular window, symbol of Zamora); San Pedro de la Nave church (12 km away, 12th century, visigothic); San Pedro and San Ildefonso church (12th century); Santa María la Nueva church (12th century, baptism chapel dating back to the 13th century, Alta Mayor Christ); Santiago de los Caballeros church (12th century, simple Romanesque style); Santiago El Burgo church (Southern facade, 12th century Romanesque)

City wall: three walled enclosures dating back to the 11th, 12th and 13th centuries.

Museums: Catedralicio, Baltasar Lobo, Semana Santa, Provincial.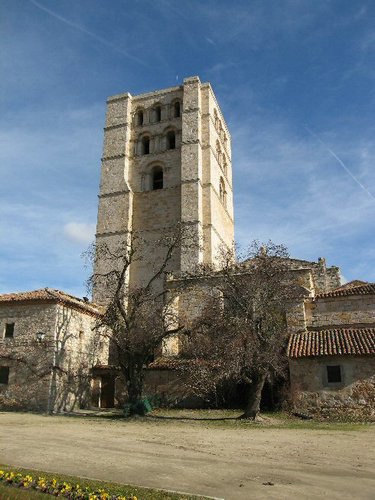 Shopping: Traditonal cakes such as almond doughnuts, sweet pastries from the Santa Maria de las Dueñas monastery (Dominicas) - Fuentesaúco road after the stone bridge. You should also the chickpeas from Fuentesaúco.
Accommodation in Zamora: Hotels: our recommendation is the attractive Zamora Parador (****), a renaissance palace in the old part. Also Hotel AC Zamora (****), Hotel Convento (****) 9km away. An old 19th century seminary. Hotel Dos Infantas (****), Hotel NH Palacio del Duero which has magnificent views of Duero. Cheaper options: Hostería Real de Zamora (***), a renaissance palace in the old part; Los Vettones (32 km away, a rural bed and breakfast and Posada Real Dehesa de Congosta, 8 km away.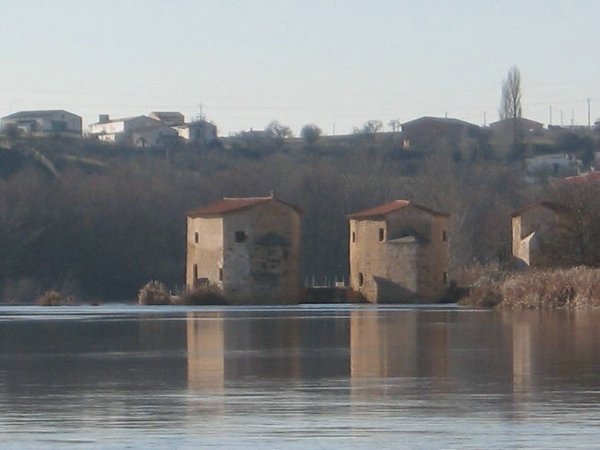 Zamora province: This province is so diverse and interesting thatit requires various visits in order to fully appreciate it.However, if you fancy exploring the province following a short trip to the city there are many possiblities that you can choose from: a visit to Toro (just 34km from Zamora on the motorway), Arribes del Duero (you can visit either travelling by land or on the river by taking a boat excursion from Miranda do Douro lasting about an hour). Another easy alternative is a visit to Campillo village where you can find San Pedro de la Nave church, visigothic in style and which was moved stone by stone due to the constuction of a reservoir on its original site.


Summary of villages and countryside in the Province of Zamora


Villages:
Benavente: see (Benavente Paradorand photos of Benavente) restaurants; Mesón de El Ermitaño or Mesón del Labrador;
Fermoselle: on the border with Portugal and on the edge of the Arribes Natural Park Los Arribes del Duero: an attractive place with less than 100 inhabitants where some a traditional way of life still exists. Try the beef (locally reared), goat´s cheese, cold meats...a place to stay is the Sayago Parador Tel. 980 617 677, a rural tourism centre can be found 14 km away from Fermoselle.
Sanabria: on the border with Galicia, city which has been declared a Historic and Artistic centre and set within the countryside near the Sanabria lake. There are a number of attractive bed and breakfast places to stay in (known in Spain as 'Casas Rurales') and also the Sanabria Parador.
Toro: Historic and Artistic centre, churches, palaces, monasteries...with monuments such as the facade of the 'Palacio de las Leyes' and also of great beauty such as the famous Santa María la Mayor collegiate church. its wines were the first to be taken to America by Christopher Columbus.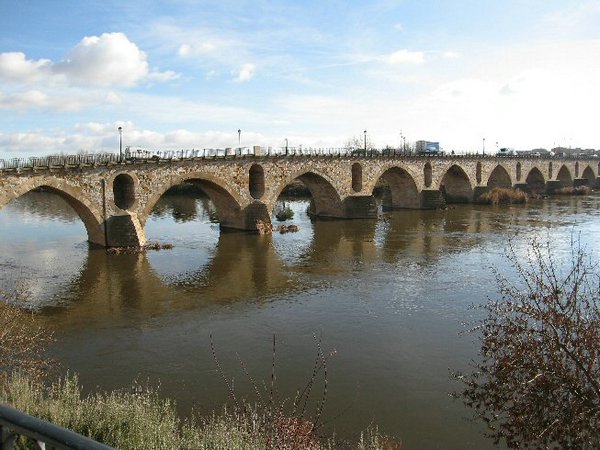 Places of Interest:
Sanabria Natural Park
Arribes del Duero: with its hunting reserve in the Culebra mountain range (with the highest population of wolves in the whole of Europe)
Villafáfila: lakes, an authentic paradise for European birds. The second largest water reserve in Spain after Doñana.
Travelling to Zamora? The following links may also be useful
Guides provinces bordering with Zamora and beautiful places in Spain nearby