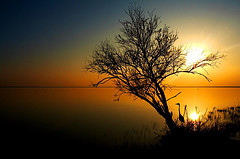 The province of Huelva is in Andalucía, in the extreme southwest of Spain. To the north it has borders with Badajoz, to the east with Sevilla and to the west with Portugal. It covers an area of 10,000 kms and has a population of 150,000 inhabitants. Part of the province is on the Atlantic coast.
The province of Huelva is in Andalucía, in the extreme southwest of Spain. To the north it has borders with Badajoz, to the east with Sevilla and to the west with Portugal. It covers an area of 10,000 kms and has a population of 150,000 inhabitants. Part of the province is on the Atlantic coast.
Huelva is located at the mouth of the rivers Tinto and Odiel which start in the Aracena mountain range. The landscape varies widely depending on where you are in the province. It can be divided into 2 different parts: the northern part at the foot of the Morena mountain range and the coastal area which is a lot warmer and contains some of the most unspoilt and wild beaches in the whole of Spain.
Huelva has very hot summers and mild winters. The average annual temperature doesn't vary much: 17ºC in the valleys, 16ºC in the mountains and 18ºC on the coast. It rarely rains on the coast, although it sometimes rains in the mountains.
History of Huelva
Huelva
was founded by the Phoenicians. It was then occupied by the Tartessians who gave it the name of Onos Baal (after the Baal fort) and later on by the Iberians. Its heyday was in the Roman period when its copper reserves were discovered and mining began. The Romans called it Onuba Estuaria because of its location, and the people were known as onubenses. The Romans remained there until the 5th century. Later it was occupied by the Moors who created the Taifas kingdom. They built mosques, forts, walls and were also responsible for building the pretty villages inland full of white houses.
From 1258 to 1262 during the reconquest by Alfonso X el Sabio castles, forts and churches were built all over the province.
Huelva grew in importance in the 15th century with the discovery of America. Christopher Columbus set sail from the Puerto de Palos de la Fronter in Huelva, on his discovery voyage to the new continent.

In 1755 Huelva was completely destroyed by an earthquake and had to be rebuilt.
Fishing has always been central to the economy of Huelva: Tuna, shellfish and other types of fish have provided an important income to this province over the centuries as well as the copper mines. In the 19th century the English bought the River Tinto copper mines and set up the Victoria Neighbourhood, a typically British area.
In 1964 industrial development took off which changed the panorama of the industrial sector completely. Nowadays the most important sectors are tourism and services, although agriculture (strawberries in particular) and the fishing industry are still very important.
Huelva capital: Historic Buildings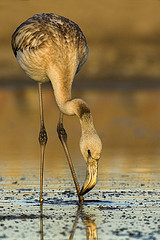 Catedral de la Merced: This is located upon a former convent (Convento de la Merced). The Renaissancefacade dates back to 1605. The building itself dates back to the 18th centuryand is Baroque, it was rebuilt following the 1755 earthquake. Declared a cathedral in 1953, it has an interesting sculpture of Christ and the Virgen de Cinta by Martínez Montañés.

Iglesia de San Pedro:This is a Mudejar church, it is white which is very typical for Huelva although it has an unusual pink 18th century tower. It was built upon the original Mudejar tower.


Iglesia de la Concepción: This is a Baroque church. It was recently rebuilt and reopened in 2006. There are various paintings by Zurbarán and it has interesting choir stalls.


Santuario de Nuestra Senora de Cinta: This is a 15th century Gothic-Mudejar church located on the top of a hill in the centre of the city. It is narrowly connected to the discovery of America by the fact that every time the conquerers returned from a journey to America they made a pilgrimage to the chapel here in order to give their thanks to the virgin.


Casa Colón (Plaza del Punto): This is one of the most emblematic buildings in the city. It was built by the British in 1883 and shows how they influenced the province during their time here. It is located in the Gran Hotel Colón. Nowadays it belongs to the Town hall.


Gran Teatro de Huelva: Neoclassic from the Second Empire, end of the 19th century, nowadays it is used as a Cultural Centre.


Palacio de las Conchas: From the beginning of the 20th century. Interesting stained glass windows, tower and balconies. Nowadays it is used as the Tourist Information Centre.


Palacio Municipal de Huelva: This is where the Town hall is located. Built in 1949 in a castellano style, its 2 towers and the interior patio with its arches and columns are also interesting.


Muelles sobre la ría: This wharf was built by the British to transport the copper from the Río Tinto copper mines. It dates back to the 19th century and was built by one of Eiffel's followers.


Muelle de Thassis: This wharf was built by William Moore in 1868.


Parks in Huelva
There are 5 parks in Huelva: Avenida de Andalucía, Jardín del Muelle, Zafra, Alonso Sánchez and Moret. The
Moret
Park
covers 70 hectares and is one of the best urban parks in Andalucía. It has an artifical lake, a pleasant picnic area, barbecues, cycle tracks...
Shopping in Huelva
The most famous product from Huelva is
Jamón de Jabugo,
a special type of ham. Other popular local products include: cold meats, almonds, marzipan, strawberries, dried salted tuna, goats cheese, honey, olive oils, wines and fruit liquers especially cherry liquer.
Hotels in Huelva
Villages and towns in the province of Huelva:
Ayamonte: This is a fishing village and port, it has 19,000 inhabitants and is on the border with Portugal separated by the river Guadiana. There is a suspension bridge which crosses the river. By boat it takes 15 minutes. Ayamonte, was created by the Romans although it also has some archeological remains from the Moorsish period. It has 2 beaches Isla Canela and Punta del Mora.

Iglesia del Salvador: This is a 15th century Mudejar style church with special cultural status.

Templo de San Francisco: This is a 16th century (1527) Fransciscan convent, declared a national monument in 1935.

Casa Grande: This is now used as a cultural centre by the town hall.

Casa Consistorial (Plaza de la Laguna): 17th century.

Mausoleo Romano: Roman remains on Punta del Moral road at km 6,200. It is a 4th century pantheon.



Isla Cristina: This is 47 kms from Huelva, next to Ayamonte and on the border with Portugal. It is a touristic fishing village with 20,000 inhabitants. It is a small island surrounded by marshes. Marvellous beaches.


Cartaya: A fishing village that has 2 pretty beaches: Del Portil and del Rompío.


Lepe: This is 41 kms from Huelva and 5 kms from the coast. It has 24,000 inhabitants and perhaps has the most popular beaches and the most important holiday resort in Huelva (see below).


La Antilla: This village is located between the Isla Cristina and Punta Umbría. It is in Lepe. The tourist resort, Isla Antilla, is one of the most important on the Costa de La Luz. It is a tourist centre with marvellous facilities for relaxing and doing all kinds of sports. It has excellent hotels too. There is a 27 hole golf course, a mini golf, watersports facilities, sailing and surfing classes, restaurants, clubs, bars...All in all they make up 27 kms of beaches which have been awarded the EU blue flag. The nearest marinas are: Isla Cristina and Punta Umbría.


El Terrón: This is a fishing port with bars, clubs and lots of atmosphere.


Almonte: La Campiña is a village near Rocío, on the edge of the Donaña National Park which is located within this area. Interesting monuments:


Iglesia de Nuestra Senora de la Asunción (Plaza Virgen del Rocío): This is a 15th century church which was rebuilt in the 18th century in a Baroque style.

Casa Consistorial: This was renovated in 1967 and 1997. Nowadays it is used by the mayor.

Museo de la Villa de Usos y Costumbres Populares: This museum looks at popular traditions in the town. It is set in a former mill.

Monuments dedicated to the May crosses: There are various. The May crosses are a tradition throughout Andalucia. This is when interior patios and squares are decorated in crosses made of flowers. There are even comptetitions for the best decorated.
El Acebuche: Located on the Almontea Matalascañas road, this is where the general reception for entering the Doñana National Park is.



El Rocío: This is a village very near Almonte. The Nuestra Señora del Rocío chapel, the object of processions and pilgrimages to worship the white dove is here. The virgin del Rocio has a reputation of performing miracles and the procession at Pentecoste attracts over a million people.


La Palma del Condado: This village was built by the Romans, where the Puente de Niebla is. The Romans built this bridge to be able to cross the river Odiel easily and exploit the river Tinto copper mines and transport the copper to the port and ship it to Rome.


Matalascañas: This village is in Almonte, and has been given special status as a national tourist destination. it is located next to the Doñana and Mazagon National Parks. It has good hotels and services. Good beaches with blue flags, there is a golf course on the coast and spas as well as surfing, sailing and diving facilities.


Niebla: It has prehistoric origins and there are some Roman and Moorish remains:



Castillo de los Condes de Niebla: This is an Almohad castle which was reformed following its reconquest.

Castillo de "Los Guzmanes": This is a 12th century castle which was also reformed following its reconquest.



The River Tinto Mines: These mines are more than 5000 years old. They were expoited by the Romans and the English. The village is split in 2 neighbourhoods: The Minas de Río Tinto is the first of its kind in Spain - it has a mining museum (Tel: 959 590 025) which looks at the history of mining. You can see everything by train.


Palos de la Frontera: This is 14 kms from Huelva. It has 7000 inhabitants. It has Palaeolithic origins and there are some Taressian, Visigothic, Roman and Moorish remains. Christpher Columbus's 3 ships left from the port here on 13th August and arrived in America on 12th October. Of the 90 sailors that travelled with him 60 were from here. This is why the village is full of monuments and houses commemorating the Pinzon brothers, Cristóbal Quintero and Pedro de Velasco.



La Fontanilla: This is the fountain used to supply them with water for the discovery voyage.

Iglesia de San Jorge: This is 14th - 15th century Gothic Mudejar. It is where the Royal Order authorizing Columbus and his men to travel was given. There is a monolith with the names of those who participated in the voyage.

Santa María de la Rábida Monastery: This is located 12 kms from Huelva, opposite the Fe Descubridora monument. It is a 15th century monastery which has been converted into a symbol of the discovery. Gothic-Mudejar, it was built upon the remains of an Almohad de la Rabita convent. This is where Columbus came to pray before his voyage to the new world. He also stayed here before setting sail and met the Reyes Católicos here too.



Moguer: This is 7 kms from Palos de la Frontera and 19 kms from Huelva. It has 19,000 ¡nhabitants and is a typical Andalucian city with white houses decorated with lots of flowers. It is has some links with Columbus because this is where his fleet of ships were built. The famous Spanish writer Juan Ramón Jiménez is from Moguer. There are 2 beaches: Magazón and the beach next to the Parador.


Convento de Santa Clara: A national monument since 1931, this convent dates back to 1337 and was built by Alonso Jofre Tenorio for the nuns belonging to the Order of Saint Claire. It is Gothic-Mudejar.

Convento de San Francisco: This is Baroque - Gothic. It was built in the 15th century. The cloister dates back to the 17th century. It is now used as a historical archive. Some religious people, such as Fray Antonio de Olivares founder of San Antonio in Texas, set sail with Columbus to evangelize the new world. There is a very important library here.

Iglesia de Nuestra Senora de Granada: This dates back to the 18th century. It was built upon the remains of a church that disappeared in the earthquake. The only part that is left from that period is its Mudejar tower.

Town Hall: This is a very pretty building built in the second half of the 18th century by Tomás Botani. It is Baroque Neoclassic.

Casa Museo de Juan Ramón Jiménez: This is a museum dedicated to the writer who was awarded the Nobel prize for literature in 1956.

Punta Umbría: This is located at the mouth of the rivers Tinto and Odiel, between Antilla and Magazón. This village, founded by the Romans has 1000 years of history. It is a strip of land that juts out into the sea. It is ideal for surfing and sailing. It is a fishing village that now lives off tourism. It has 13 kms of beaches all with EU blue flags: Punta Umbría, Enebrales and La Bota. It also has 3 parks:
Parque Arqueológico El Eucaliptal: This is an archeological park with Roman remains, notably a necropolis.

Parque Natural de Los Enebrales
Parque Natural de El Portil
Isla de Saltés (3 kms from Huelva tel: 959 500 512l): This is a bird sanctuary where you can see lots of migratory flamingos.



Nature Reserves in the province of Huelva
Nature Reserves: Enmedio island, El Portil lake, Burro marshes.


Natural Areas: The Aracena mountain range, the Domingo Rubio estuary, the Palos and Las Madres lakes, Cristina island marshes, the river Piedras marshes, Flechas del Rompío, the Peñas de Aroche mountains, the Pelada mountains and the Aserrador stream.


DOÑANA National Park: This is an ecological reserve that contains the biggest wetlands in Europe. It covers 75,000 hectares of marshes and sand dunes. In the past it used to be a hunting reserve belonging to the Duke of Medina Sidonia. In 1969 it was declared a protected natural area. Lots of migratory birds stop there in winter. Some of the dunes are 30 metres high.
Animals that can be seen there are: wild boars, hispanic lynx (60 pairs), deer and many different types of water birds including eagles.
Only guided tours with limited numbers of people are allowed deep inside the park in order to protect its wildlife.
Palacio de Acebrón: This has an exhibition called 'People and Doñana'.
El Acebuche (Tel: 959 44 87 11): This is an audiovisual exhibition with shops and a cafe.
Area you can visit without a guide: La Rocina, El Charco de la Boca, El Acebrón, the Acebuche lake.

Aracena and Picos de Aroche Mountain range
It consists of 184,000 hectares and covers various villages some of which produce the best jabugo ham in Spain (Jabugo, Cumbres Mayores and Cortesana). It is a chain of small mountains covered in forests made up of lots of different types of trees (pines, horse chestnuts, oaks, poplars, olive trees, vines, fruit trees...), meadows and wild areas. There is very interesting vegetation and lots of birds (eagles, kestrels, vultures, storks...) - it is a popular area for bird watching. There are organised geological and botanic trips to the area. Also good for hiking and mountain bikes.

Aracena village is located here, it has 6,900 inhabitants. It has some interesting monuments:
Gruta de las Maravillas (c/ San José, Tel: 959 12 83 55): This is an underground cave with stalactites. Located at the entrance to the village.


The Mining Museum(Plaza del Museo, tel: 959 59 00 25): Located in the Maravillas cave.


The castle: This is a medieval fort dating back to the 13th century, built upon a former arabic fort.



Fiestas in Huelva
7th February: La Candelaria or Fiesta de la Luz. This is one of Huelva's oldest festivals which takes place in Rocío.


15th April: Semana Santa (Easter week). This is celebrated all over the province. The celebrations are a national tourist attraction.


1st June: Romería del Rocío. This is a procession that has taken place since 1653, when Rocio was declared the patron saint of Almonte. 70 associations participate in this famous procession.


February-March : Carnivals - these are also a national tourist attraction.


1st week in May: Las Cruces de Mayo (the May crosses). During the first week in May crosses covered in flowers are used to decorate interior patios and squares. There are even competitions for the best decorated.


3rd August: Fiestas Colombinas. These fiestas celebrate Columbus's voyage with Latin American dances.


16th July: La Virgen del Carmen: This is the patron saint of fishermen and is celebrated in all the villages in the province.


19th August: El Rocío chico: This celebrates the protection given to the virgin during the war of independence against the French.


Beaches in Huelva
Beaches in Almonte:


Matalascañas: An urban beach with 4 kms of sand and good services. You can get to the Doñana dunes from here. It has been awarded the blue flag.

Castilla: This beach has 20 kms of golden sand. It is in an isolated area surrounded by the Doñana national park. There are no facilties on this beach.
Beaches on Isla Cristina: Surrounded by marshes.

Isla Canela: This is an urban beach with golden sand, marshes and sand dunes.

La Redondela: This is a small, isolated beach with golden sand surrounded by eucalyptus trees.

Punta Caimán: This is a small, unspoilt natural beach with golden sand. It is quite small and does not have any facilities. Access is quite difficult.

Moral: This is an unspoilt beach with golden sand and calm sea.
Beaches in Cartaya:

Portil: 4 kms of urban beach with golden sand surrounded by nature: the Portil and Enebrales lakes and the Odiel marshes.

Rompío: 1 km, semi-urban, golden sand, few facilities in a natural setting.
Beaches in Lepe:

La Antilla: 4 kms, this is an urban beach with golden sand and good facilities.

Nueva Umbría: This is an unspoilt beach used by nudists, very few facilities, located near las Piedras and the Flecha Nueva Umbría.

Islantilla: This is in a large tourist resort. It has a lot of facilties and a good atmosphere.
Beaches in Moguer:

Parador: This is an unspoilt beach surrounded by cliffs and pine and eucalyptus trees.

Mazagón: This is a large urban beach with good facilties.
Beaches in Punta Umbría: These beaches have all been awarded the EU blue flag.

Punta Umbría: This is an urban beach with golden sand, good facilities and a lot of atmosphere.

La Bota: This is an unspoilt beach with golden sand in an isolated spot next to a pine forest and sand dunes.


Los Enebrales: This is an unspoilt, isolated beach with golden sand - no facilties.

If you wish to add any further information to this guide to Huelva please write to: euroresi@euroresidentes.com
Travelling to Huelva? The following links may also be useful
Guides provinces bordering with Huelva and beautiful places in Spain nearby