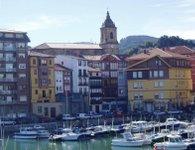 Bermeo is one of the most important fishing villages in Vizcaya. Its attraction lies in its history, its buildings, its traditions and the old part of the village which is characterised by narrow, winding streets.
Situated between green mountains and the Cantabrian sea this typically Basque village stands out for its beauty and tradition. This part of the coastline has steep, dramatic cliffs. Cabo Matxitxako, an extraordinarily beautiful rock formation with a lighthouse at the end, is just 5 kms from Bermeo. There are a number of low lying beaches along the Guernica estuary, clearly visible from here.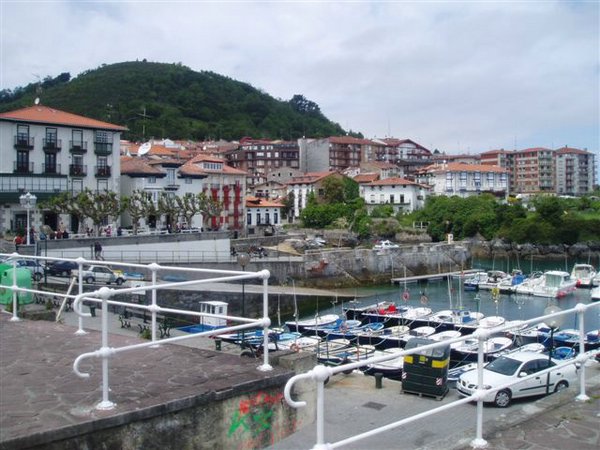 Bermeo was the first village in Vizcaya, founded by López de Haro and Dña Urraca. It dates back to the 13th century although documents have been discovered that suggest it was an important place centuries before. Fernando el Católico proclaimed Bermeo to be the "Cabeza de Bizkaia", (the head of Vizcaya), reflecting its important in the 15th century.

Despite a number of serious fires in the middle ages and having to fight against the growing influence of nearby Bilbao, Bermeo maintained its status and prospered in the 17th century having the largest fleet of fishing boats in the whole of Spain. In fact even today it is still one of the most important fishing villages in Spain.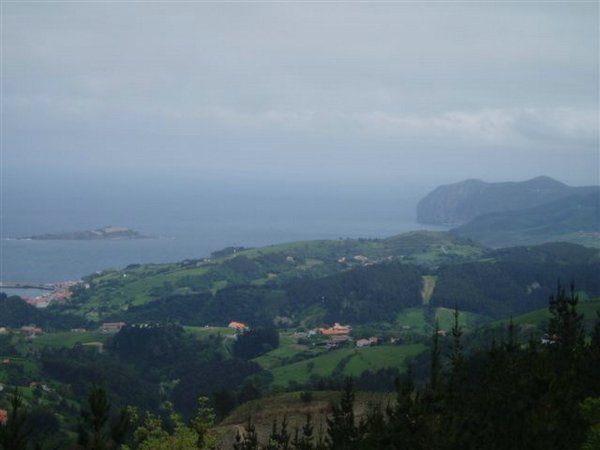 Monuments and things to see in Bermeo:
Iglesia de Santa Eufemia, 14th century church, Gothic style
Convent of San Francisco de Extramuros founded in 1357
Torre de Ercilla where you can find the Museo del Pescador (The Fisherman's Museum)
La Ermita de San Juan de Gaztelugatxe, a little chapel that lies just a few kms from Bermeo on the road towards Bakio
Urdabai Natural Park: Bermeo is located within the beautiful Urdabai Natural Park, a very attractive area which provides a natural habitat for a large number of plants. You can also find the Oiz (1.025 m.), Gaztiburu (595 m.) and Solluba (690 m.) mountains here and 'el alto de Sollube' peak is just 5 kms away. There are also numerous caves with amazing stalactites
Mundaka Beach: this beach is very popular with surfers who flock here from Europe and further afield to enjoy the spectacular waves. It is rated by surfing experts to be one of the 10 top surfing beaches in the World. Only for experienced surfers though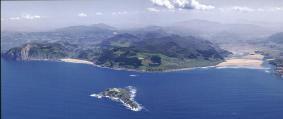 Accommodation in Bermeo:

Hotel Mundaka*, This is a small simple hotel next to Bermeo just a few metres from Mundaka beach in the Urdabai Natural Park. Simple and economical, it has the added advantage of free wireless Internet access (which is more than can be said for many 4 and 5 star hotels in Spain)
Hesperia Bilbao, a new hotel opposite the Guggenheim Museum Bilbao, with 151 well equipped rooms and a spacious restaurant which incorporates a café.