Alarcón is a beautiful medieval village, set on the rocky surroundings of the River Júcar in Cuenca, about an hour and a half drive from Madrid.
The walled village, its castle, churches andstone-built houses blend in with the surrounding landscape and winding river, providing the visitor with outstanding views and complete peace and quiet.

Once you arrive, park your car in thecarpark at the foot of the village, and stroll around the small, narrow village streets, savouring the peace and quiet. It is difficult to find a more peaceful, unspoilt village than Alarcon, although in recent years Alarcón has started to attract more tourists and a new hotel currently being built next to the parador suggests that its isolated charm may be about to be challenged.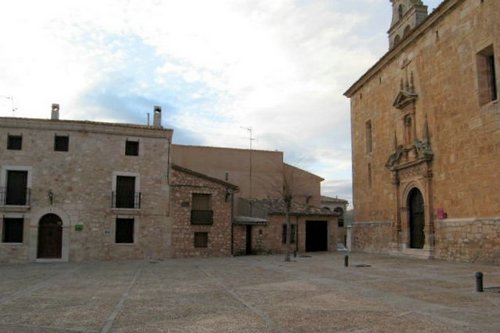 The gorge of the River Júcar provides some outstanding walks. Look out for eagles and other birds of prey nesting in the craggy sides of the gorge.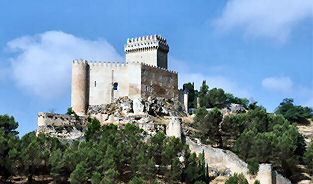 Treat yourselves to a night in Alcarcón Parador, set within Alcorcón Castle, to make this a truly magic visit to rural Spain.