This small town in Ciudad Real set deep in the region of Castilla La Mancha, whose origins date back to the Greek period, is located to the Northeast of Campo de Calatrava and boasts one of the most important protected wildlife areas in the whole of Castilla-La Mancha known as 'Las Tablas de Daimiel'.
This natural reserve is just 19 miles (30 km) northeast of the city of Ciudad Real and was created in 1973. It occupies 4,633 acres (1,875 hectares) and lies at the confluence of the Guadiana and Ciguela rivers. The fresh and brackish waters converge on the marshes and support both migratory and resident waterfowl year-round.
The Tablas de Damiel has been designated a Ramsar site and nominated as a UNESCO Biosphere Reserve.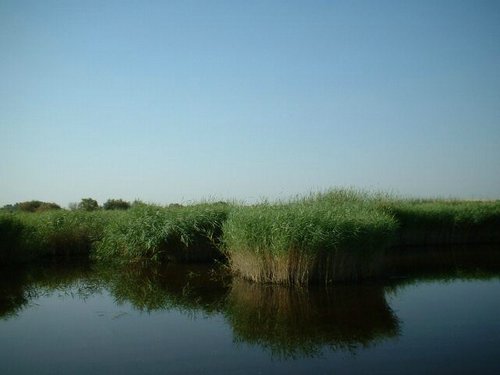 Over time it has lost many of its hectares, due to drought and the conversion of land into agricultural areas which has also contributed to parts of it drying up completely. There is a plan in place for hydric regeneration which should at least ensure the minimum level of water sufficient for the development of wildlife in the park. Generally the vegetation is quite varied and predominantly aquatic. You can see trees such as weeping willows, poplars and many different types of shrubs.
The fauna is made up of species that are difficult to spot with the naked eye. The most frequent are crayfish, turtles and carp. Animals that can be spotted are weasels and water rats. There are also many different species of birds such as herons and other water birds.


The village of Damiel became autonomous in the 16th century. It was given city status by la Reina (queen) Cristina. Amonsgst the most important historical monuments are the Parish church, Santa María la Mayor, and the Convent 'Los Carmelitas'. However, it is most famous for its wine cellars and its numerous water wheels.
Where to stay in Damiel: The Parador of Manzanares is an excellent choice.

For visitors preferring to stay in a larger town, the Hotel Silken Alfonso X **** is a lovely hotel set in a 19th Century building in the old part of Ciudad Real.