Lanzarote is the most northeastern of all the Canary Islands. It covers 800 m2 and has 126,000 inhabitants. It is located 1000 kms from the Spanish mainland and 100 kms from the African Coast.
It has very few mountains, the highest point on the island is the dormant volcano Timanfaya, which is 700 mts above sea level.
Lanzarote has a very good climate with an average annual temperature of 20ºC which rises to 24ºC in summer and drops to just 17ºC in winter.
Contrary to the idea of a holiday island full of hotels and with a busy night life Lanzarote is very rich in agriculture. It has urban areas, rural areas, museums, monuments, scenery that looks as if it could be the moon... Rural and urban planning, its ecosystem and capacity to adapt and transform its natural areas in monuments all contributed to UNESCO declaring the island a Natural Biosphere Reserve.
Lanzarote has developed very special agriculture adapted to its soil which consists of volcanic sand. Pig rearing and the salt industry together with the fishing industry are some of its successes. Its plan Lanzarote in the Biosphere is trying to put a stop to the massive growth of hotels and tourist facilities which damage the island's natural landscape.
Lanzarote is well connected to the Spanish mainland and the rest of the world through its international airport which is located 5 kms from Arrecife, in the area called San Bartolomé. It has a good road network which means you can get around easily by car or bus.

History of Lanzarote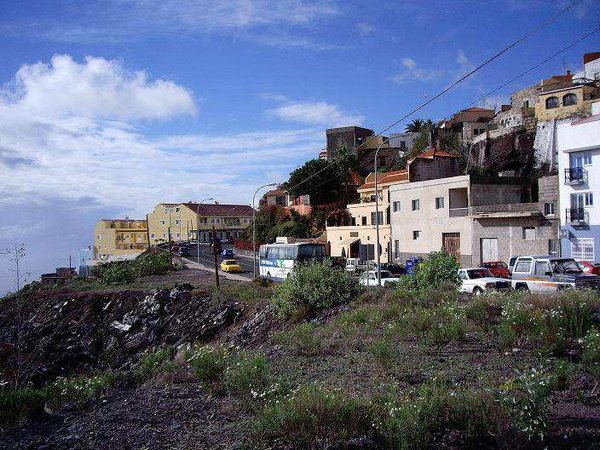 The island was once inhabited by Aborigines also known as 'guanches' from the 1st to 2nd centuries B.C. until 1312 when a Genoese called Lanceloto Molocella, occupied it and gave the island his name. In 1402 the Spanish started their conquest of the Canary Islands and Lanzarote was quickly and with very little violence incorporated into the Spanish Kingdom. The conquest of all the Canary Islands was quite slow and the Spanish took almost 100 years before gaining control of all of them.


Arrecife the capital of Lanzarote
Arrecife, the capital, is the administrative and commercial centre of Lanzarote. It is a busy port city with a lot going on. There is a modern area with modern buildings and a beach with a pretty promenade lined with palm trees. The city has 30,000 inhabitants. The calle Leon y Castillo or the calle Real is the financial and commercial centre of the city. The area around the Charco de San Ginés is where the city originated when it grew around San Ginés church and it is a tranquil area to stroll around. The city's nightlife is centred around the calle José Antonio and the surrounding streets.
Barrio de la Latina y Barrio de Lavapies
Son los dos barrios más castizos y antiguos de Madrid. Es el antiguo barrio medieval de Madrid. Están formado por callejuelas estrecha y muchas de ellas en cuesta y sus casas muchas son antiguas corralas, que formaban parte del barrio árabe. A destacar: La Puerta del Moro, entrada a dicho barrio; la Basílica de San Francisco El Grande, situada en la Carrera de San Francisco, la Plaza de la Paja, donde se encuentra situada Iglesia de San Pedro de estílo mudéjar del s. XIV, la Capilla del Obispo s. XVI de estílo gótico-renacentista; ahí se encuentra el famoso mercado de segunda mano El Rastro, al que se accede desde la Plaza Mayor por la calle cuchilleros y la Puerta de Cuchilleros. En este barrio también encontramos restaurantes típicos, tan conocidos y antiguos como: antigua Casa Botín, Casa Lucio.
San José Castle: This is the oldest building on the island, located in San José on top of a hill in the Puerto de Naos area (Tel: 928 81 23 21). It was built in 1590 by the Italian engineer Leonardo Torriani. The castle consists of a wall with towers and the Puente de Bolas. It was restored and adapted by the Canarian architect César Manrique who converted it into an International Museum for Contemporary Art. It now houses a collection of 20th century art with works by Chillida, Picaso, and Miró; there is a very good restaurant here too.

San Gabriel Castle (Tel.: 928 80 28 84): This is on a small island joined to the city by a strip of land. King Carlos III ordered the castle to be built to the north of the port so that the city would have another defensive base (1778-79). It has now been converted into an Archeological museum which is also a historic monument.


San Ginés Church: This was built in the 17th century by a bishop, Don Manuel Verdugo and Alviturria, from Las Palmas. The bell tower dates back to the 19th century.


The Culture House: This is a mansion built by the nobility in the 19th century.


Arroyo House: This house is now a Cultural Scientific Centre.
Cuisine from Lanzarote is very similar to the rest of the Canary Islands. In Lanzarote they salt the fish and leave them out in the sun to dry. Wine from the area called La Geria has an excellent reputation.
Sports on Lanzarote
Lanzarote is an ideal place to do many different types of sport because of its mild climate and excellent facilities. Watersports are particularly popular here and there are sailing, surfing and diving schools dotted around the island. There is a golf school too. You can also go on organized diving trips.
Fishing: A good place to do this is on Blanca beach, Puerto del Carmen, Puerto Calero, Caleta del Sebo (on La Graciosa island).


Windsurfing: You can do this in Costa Teguise, Playa de Blanca and along the Tías and La Santa coastline.


Diving: There are diving schools in many of the marinas around Lanzarote's coastline.


Surfing: On La Santa and Tinajo beach. However, the beaches in the northern part of the island are only recommended for professional surfers because of their heavy swell.
Hand Gliding: The wind in Lanzarote is ideal for this sport and there are several places where you can do this on the island.


Golf: There is one golf course on Lanzarote Costa Teguise Golf (Avenida del Golf, Costa Teguise, Tel: 928 59 05 12): It is an 18 hole course at the foot of a volcano surrounded by moonlike scenery.

Things to buy in Lanzarote
In Lanzarote you can buy: watches, alcohol, electronic goods, tobacco, tablecloths, wine from La Geria, speciality cheeses, clothes and shoes.
Around the island's coastline in places like Costa Teguise and Playa del Carmen, you can get pretty swimsuits and beach towels, surfing clothes and all type of sporting equipment but especially sailing and camping gear.
Arts and Crafts: Lanzarote has a long history of clayworks and you can buy all types of things made of clay from large vases to small ornaments as well as wickerwork and different types of handmade textiles. 'Timples' which are a type of string instrument dating back to the Spanish conquest can be found in Teguise. Things made out of woven palm leaves are also typical.
Travelling to Lanzarote? The following links may also be useful
Guides to other Canary Islands