The Hogueras de San Juan fiestas in Alicante coincide with the Summer solstice and are like a smaller version of Las Fallas in Valencia.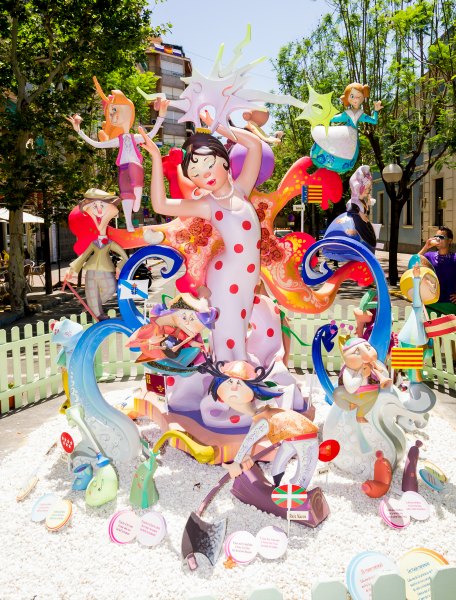 Wood and paper maché structures (hogueras)are erected around the city center and suburbs, and next to each one an open-air cafe is put up, with tables and a stage where bands play. These open air cafes are called barracas, and the local people belonging to one barraca or another contribute money all year round to finance lunches, dinner and drink. Some families eat all their meals in the barraca all week.
After evening dinner, live bands start to play in the barracas, and dancing goes on all night. If you are one of the thousands of people visiting Alicante and don't belong to a barraca, don't worry - there are plenty of larger barracas open to the public where you pay for your drinks, but the live music is always free.
On the last night of fiestas, at midnight an enormous palmtree-shaped firework is let off from the top of Alicante castle, overlooking the city. From this moment on, and according to a strict timetable set by Alicante's firemen, the hogueras are burnt one by one. One of the highlights of the evening for the children is when the firemen turn the hoses on the crowds every time fire is successfully put out.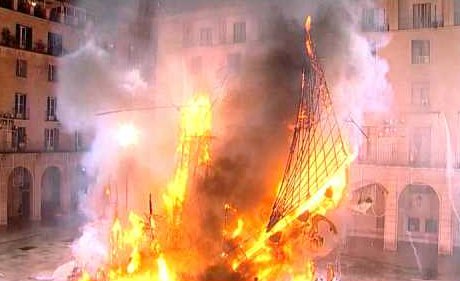 Many Spanish towns have a kind of local beauty contest in the weeks leading up to their fiestas, in which a girl is chosen to represent the fiestas. Alicante is no exception, and the Belleza de Foc ("Beauty of the Fire"!) has quite a leading role not only during the San Juan fiestas, but also in all sorts of official celebrations attended by municipal dignataries throughout the year (official carol services, sports and cultural events, museum inaugurations etc.)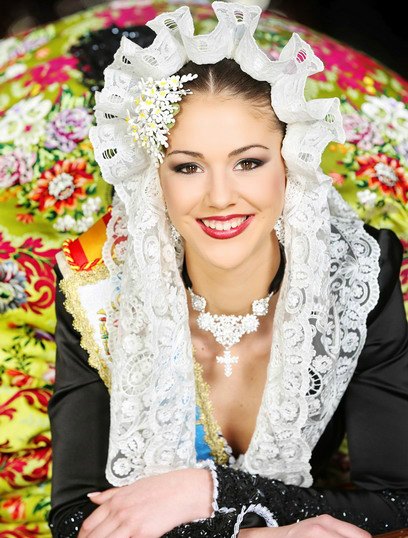 Alicante has a bull ring which is usually used for open-air concerts, but during the San Juan Hogueras Fiestas a full programme of corridas is attended by some of Spain's best known bullfighters. A few years ago, they weren't very popular at all, but ever since a European Union motion tried to ban bullfighting, the corridas have become more and more popular, and these days are sell-outs.
For five nights after the San Juan Hogueras fiestas have finished, firework displays are held on the main Postiguet Beach. Thousands of alicantinos of all ages, stroll down to the beach at half past eleven each night, sit on the sand, and marvel at the wonderful displays which begin each night at midnight.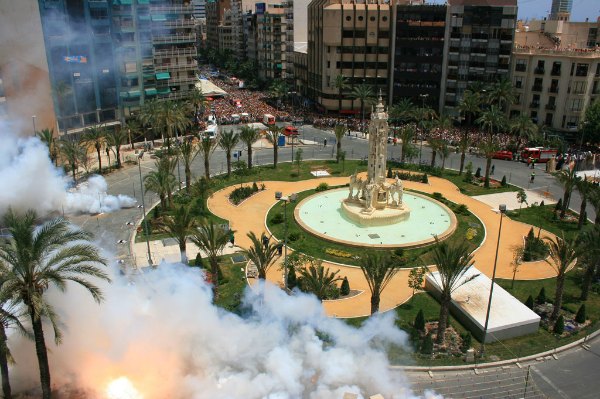 Testimonio sobre la Fiesta las Hogueras de San Juan de Alicante.