This is a list and description of the best beaches in and around Alicante.  Alicante's economy depends on the tourism industry, and as a result most of the beaches here are clean and have services either on the beach itself or very near. However it is still possible to find odd beaches hidden away from the crowds. There are also a couple of nudist beaches. 
To see the exact location of each beach, click on Map of beaches in Alicante.
The best beaches in Alicante
Playa Postiguet
Within walking distance from the town center, this beach is popular all year round both with locals and with visitors. The promenade goes along the full length of the long beach and is flanked by palm trees. Good facilities, golden sand, life guards, beach bars and nearby restaurants.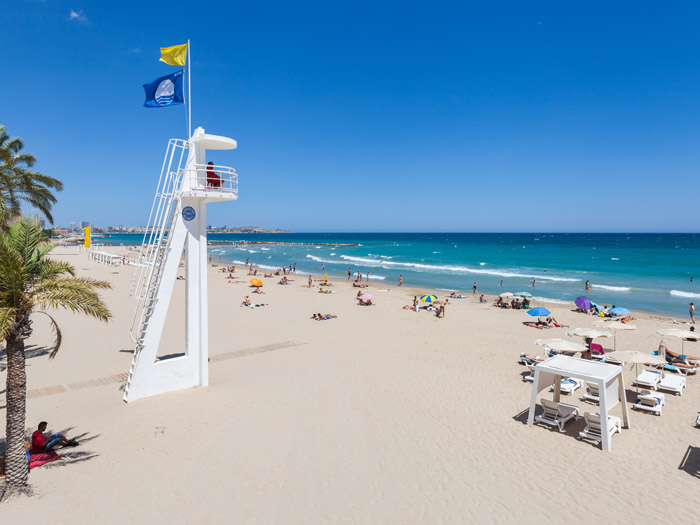 Playa La Albufereta
Pictures a small bay a couple of miles up the coast from the Postiguet. Golden, fine sand, beach bar, life guard in high season, water sports and leisure platform. Very near main road.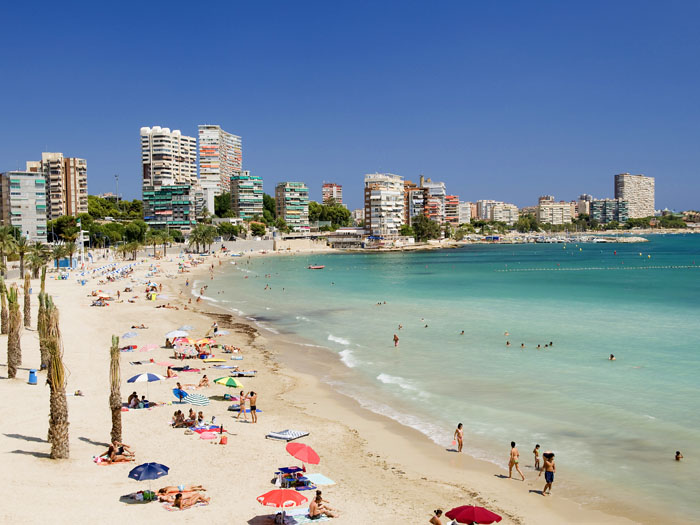 Cabo Huertas
Cala de la Palmera and Cala Cantalars both form part of the Cabo Huertas rocky cape which reaches out into the deep blue Mediterranean sea.

Nudist beach made up of small rocky coves, crystal clear water, ideal for snorkelling. No services. Family-friendliest in the Summer months. During low season you can expect to see some quite odd nudes hanging around.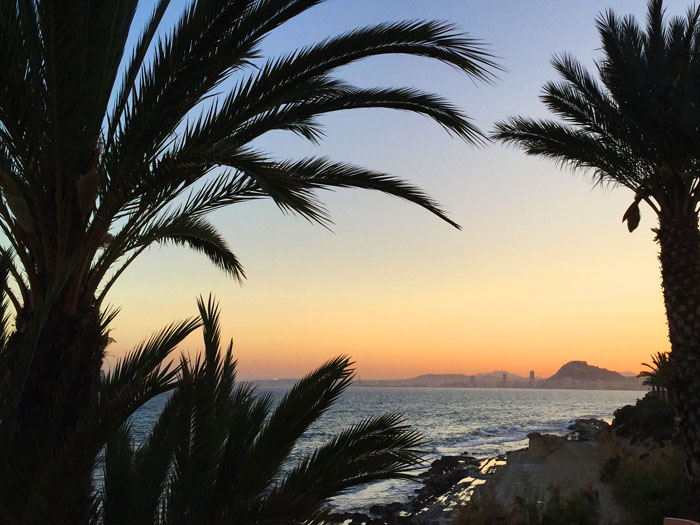 Playa de San Juan
Alicante's longest and best beach.

3km of golden sand. Excellent facilities, life guards in high season, water sports, beach bars, restaurants, long promenade, play area for children, accessible on foot and by car, bike, tram and bus. Very crowded during the Summer months and popular all year round.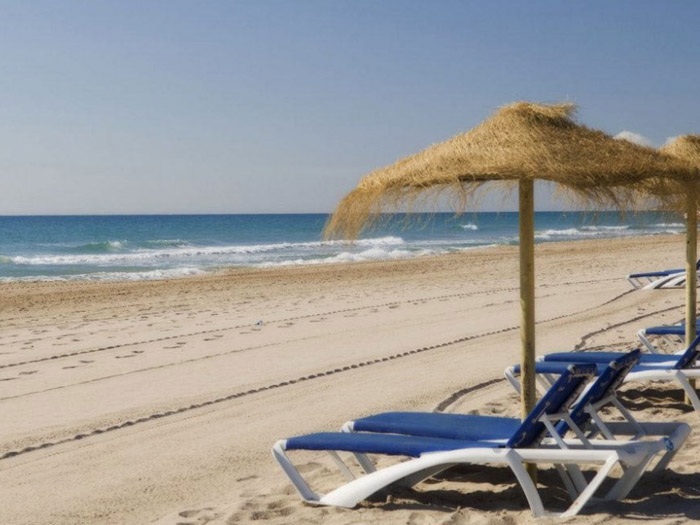 Playa Muchavista
The continuation of San Juan Beach, Muchavista offers the same services and facilities and has the advantage of being slightly less crowded in the Summer. 4Km. of golden sand to enjoy water sports and a promenade all along the coast.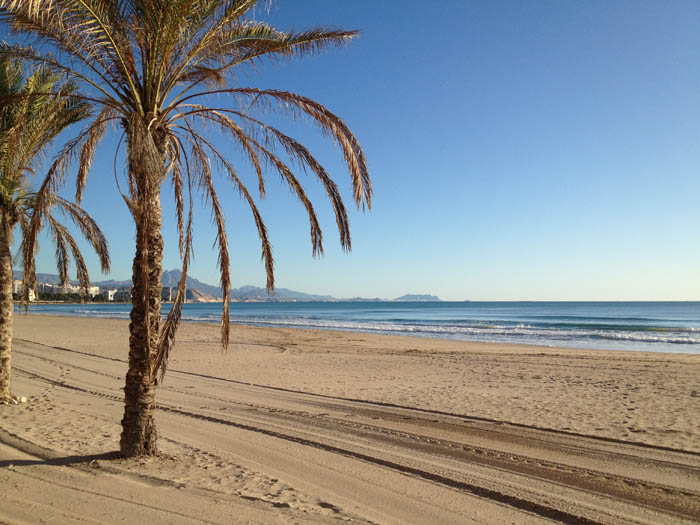 Playa Carrer La Mar
El Campello's main beach, divided into small bays. Ideal for families with small children. Small play area and lovely pedestrian promenade with lots of restaurants and bars. Well away from the main road.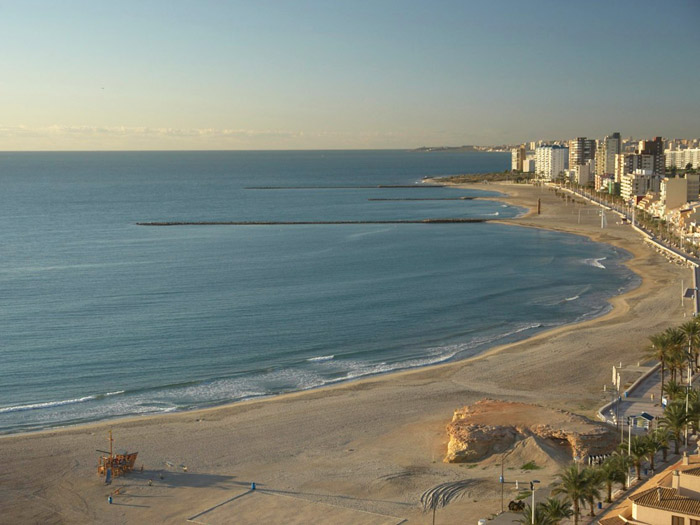 Playa Almadrava
 Small sandy and pebbly beach, hidden away from the crowds with a small island just opposite where you can look for sea urchins. Life guard service on summer.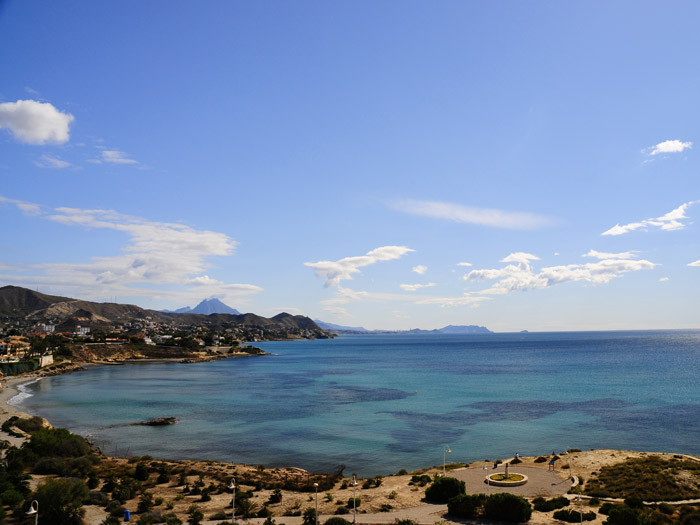 Tabarca Island
Just in front of Alicante coast, Tabarca is the only inhabited island in the Region of Valencia. On the island, you can enjoy coves and beaches with crystal and clear waters, a paradise just 30 minutes from Alicante city by boat.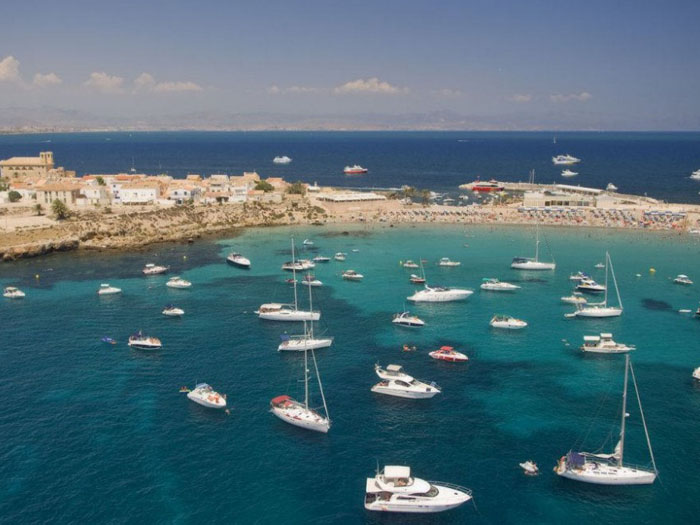 Playa Urbanova
Next to a large complex of apartments with all sorts of leisure possibilities. Grey sands. Very popular with people living on the southern side of the town, it gets very crowded in high season.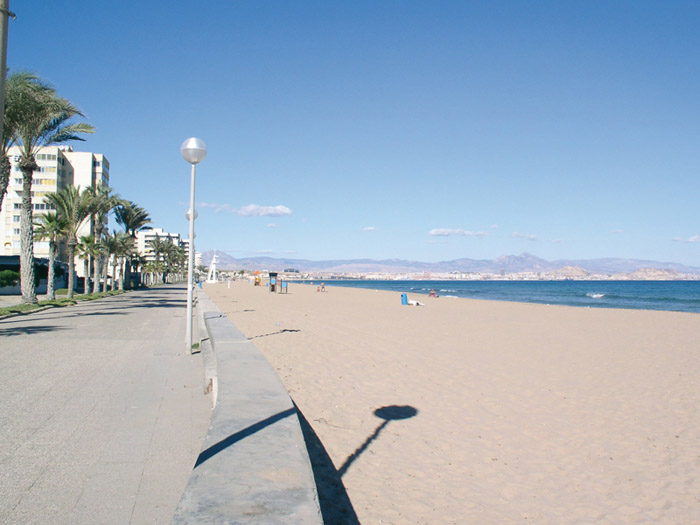 Playa Arenales del Sol
One of Alicante's best beaches, this long stretch of dunes and golden sand is particularly popular with young people. Lots of restaurants and bars close at hand.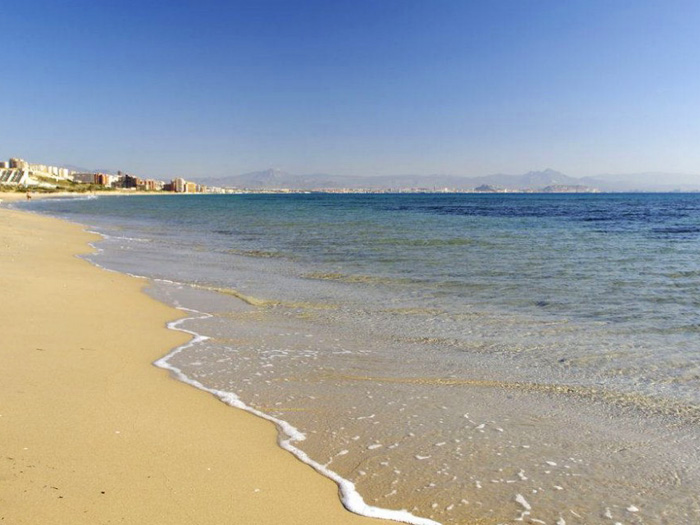 Related: