Some people think that the best way of travelling to England is by booking by a cheap flight on a low cost airline...However, more and more parents are taking their children to England for a summer English Language course and sometimes it's easier to take the car.
The quickest way to drive from Spain to England is the ferry from Santander to Plymouth but there are some people who prefer to drive through France and, with the excuse of travelling to England, spend the night in a chateau, enjoy some French wine and cheese and some delicious pastries and cakes for breakfast...
How to organize a trip to England by car via France.
First of all, take your car to have a thorough revision before the trip and get the mechanics to check oil, water and tyre pressure. Check your car insurance and consider taking out an extra travel insurance for the duration to cover any extra unforeseen problems.
Pack a cool bag with sandwiches, healthy snacks and plenty of drinks because you may find that it isn't convenient to stop when you are hungry and, especially if you are travelling with children, it is a good idea to have food and drink handy. Make sure your children have enough toys and books to keep them occupied (the stunning scenery on this route will impress them from time to time, but isn't enough to stop them from getting bored).
It is a good idea to get a very early start so that they spend the first few hours sleeping and the journey doesn't seem as long for them.
Ther are of course many variations but here is one proposal (which we have tried out and can thoroughly recommend) step by step:
1. First day: Setting off from Spain towards France: First stop: Mirepoix.
If you are setting off from somewhere in the South of Spain, Alicante for example, this first stage of the journey is 788 kms in total. You need to take the Mediterranean motorway and exit at Terrrasa taking the road towards Puigcerdá. From there you cross the French border via Bourg-Madame, if you take the N-20 you'll see wonderful scenery travelling through the Pyrenees and small French-Catalan mountain villages. For people who set off early enough you could stop for some lunch in one of the villages along the way. We recommend Aix Les Bains.
You will get to Mirepoix before it gets dark. We recommend staying at the 'Hotel Relais Royal', a great place to relax and enjoy some French cuisine.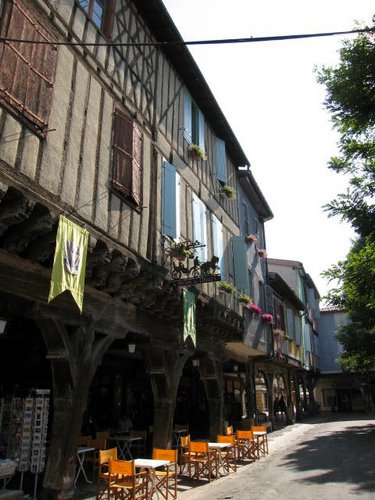 Mirepoix is a beautiful medieval village and we recommend taking a walk round its famous village square before having dinner in the hotel restaurant or, if you are very tired, early the next day before setting off.
2. Second day: destination Chateau de Locguénolé (Hennebont, South Brittany).
Leave Mirepox taking the road towards Toulouse, Bordeaux and Nantes until Hennebont. This is a long journey - 809 kms - but definitely worth it. Chateau de Locguénolé is a wonderful place. If you arrive in time to have dinner you'll have the chance to dine inthe restaurant in the castle and watch the sun setting over the lake. The Chateau is expensive but by travelling so far you have probably saved a night staying in a hotel and you have the added advantage of being very near the port for catching the ferry the following day. In the morning before leaving the Chateau de Locguénolé, enjoy their extraordinary breakfast and following this take a stroll around the lake and its extensive forest to recharge your batteries...but don't leave any later than 2pm.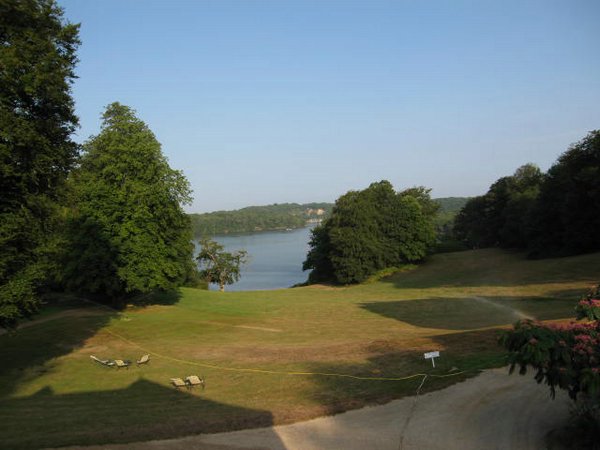 3. Third day: destination Poole, via the ferry at Saint -Malo
Leave Hennebont in the direction of Lorient, Rennes until you get to the port of Saint-Malo. The ferry crossing is about 211 kms long. If you catch the 20.05 ferry with Condor Ferries you'll be in England by midnight (British time) after a 5 hour crossing. When you arrive in Poole and drive off the ferry you probably won't want to travel much further. A good option is staying overnight at the Harbour Heights Hotel located very nearby in the Sandbanks area so that you can do the last stage of your journey feeling nice and fresh the next morning.
Related: