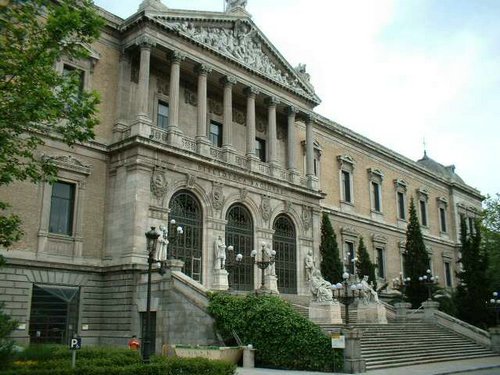 In May an exhibition dedicated to the Valencian artist, Joaquín Sorolla, will open in the Prado Museum in Madrid. The Prado in collaboration with Bancaja has reached an agreement with the Hispanic Society of America so that the 14 murals by Sorolla called 'Vision of Spain' which depict different Spanish cities will be brought to Spain and be exhibited as part of the exhibition – 'Joaquín Sorolla (1863-1923)'.
The Minister of Culture, César Antonio Molina, was present at the signing of the agreement between the Chairman of Bancaja, José Luis Olivas and the Director of the Prado Museum, Miguel Zugaza.

With this exhibition it is hoped that the wishes of Sorolla to have a major exhibition in the Prado will be fulfilled.
The exhibition will occupy nine of the Prado's rooms and it is expected to be a definitive anthology of the artist's work.
The exhibition will be open from May 2009 until the end of September this year and will contain 88 well known paintings by Sorolla taken from collections all over the world, together with the 14 panels that make up his work the 'Vision of Spain'.
Visitors to the exhibition will be able to see all of the artist's most important paintings which have all be exhibited before but never together in the same exhibition.

Amongst some of the most well known paintings by Sorolla which will be on display will be 'Sol de tarde', (1903) which is in the process of being restored. It will be the first time that this work, one of the artists most ambitious up to that date, will be exhibited in Spain since the purchase of this painting by Archer M. Huntington – the founder of the Hispanic Society of America. Another of the paintings included in the anthology is 'Triste herencia', (1899), one of Sorolla's first major successes.