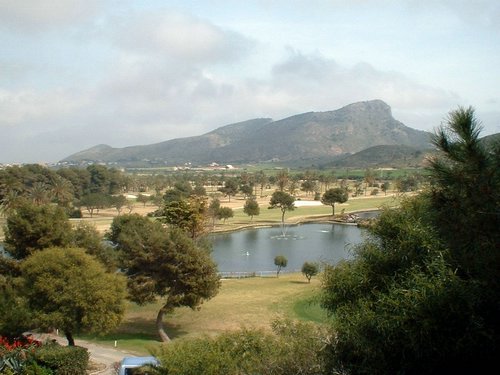 More and more low cost air companies are creating special offers for golfers who want to take advantage of the good weather go have short golfing breaks in Spain. Some companies even include packages which include a cheap flight to Spain, acommodation in a hotel or apartment next to a golf course and golfing reservation and fees.
This is the case of low cost flight company Jet2 who have partnered with Golf Breaks to offer cheap flights to two of Spain main golfing destinations, Murcia and Costa del Sol. The company calls its offer Playing Package. Customers are invited to book their cheap flight first, and then contact Jet2 with the details of the flight in order to book accommodation through Golf-Breaks.

net and get up to 50% off the public green fee rates. (2% will be charged if paying by credit card). And golfers eager to get to the golf course as soon as they arrive in Spain can even book a transfer station from the airport to the fairway!
The main golf courses in Murcia are in La Manga, just 10 minutes from San Javier Airport. Jet2 flies to Murcia from the following airports: Leeds-Bradford, Belfast, Manchester, Newcastle, Blackpool and Edinburgh and (at the time of writing) prices of May flights to Murcia start from £39 (one way) depending on the date and airport of departure.
The Costa del Sol has no less than 30 golf courses, and Jet2 flies to Malaga from Manchester and Leeds Bradford.

Prices again vary according to dates and airport departure, but some cheap flights to Malaga in May are still available (at the time of writing) for as low as £49 (one-way).
One good feature of the Jet2 online flight reservation system is that it allows you to compare the prices of all flights available in one given month, so that you can find the cheapest option which best suits you. Another feature of Jet2 is that passengers can pay extra for a bit of extra leg room, although this has to be done at the airport and availability of extra roomy seats is limited.