Economists have generated ideas and policies that have been the basis for the growth and well-being of economies to the present day. It's no secret that criticism of our actions and most recent recommendations is growing.
Beyond the factors that define the current crisis, digital economy is changing everything. It is not only affecting specific sectors, but as the digital society gains weight and maturity, its disruptions are gaining entity and relevance.
Commerce and digital marketing, disintermediation, financial system, price formation and globalization –without global control– constitute a set of disruptions that can alter the fundamentals of current economy in our days. Are we –the economists– paying enough attention to these issues? And are we keeping the right perspective?
On the occasion of the 30th Anniversary of the Alicante Symposium on Spanish Economy, I was asked to make a foresight exercise. What questions should we focus on in the coming years? I accepted (even knowing how risky it was), since I might be one of the few economists who has been the last 20 years focused in digital projects and, therefore, also less "contaminated" in the intricacies of conventional economic analysis. I will focus on the following 13 points:
1. Big Data
The Big Data, understood as the collection, storage, search, analysis and visualization of massive data and, especially, the creation of predictive models, is spreading and succeeding in enterprises and institutions worldwide. It is framed in the field of communication and information technology and emphasizes facilitating decision-making. It is a tool that is taking a huge entity and it is not us –the economists– who are conducting this predictive "revolution".
Computer engineers build simple dashboards to facilitate decisions on the stock market, new markets for goods and services, new products, users… They cover a wide range, both drawing upon a wide source of data (from sensors, IoT –Internet of Things–) and exploiting the huge "social conversation" of the social web.
Their clients, apart from large companies and financial institutions, account for many areas, such as education, university education, MOOCs… All this set with pragmatism, ability to predict effectively, operability…
Economists are still anchored in the philosophy / methodology of econometric models and immersed in considering Big Data as a "confrontation between the statistical results conducted on the entire information and those obtained from simulation tools", basic statistics, to complement the "incredible mathematical robustness of the econometric models" (1). Big Data, oblivious to theorizing, requires posing the correct, or best questions… Economists continue speculating, making assumptions in many occasions very far from reality.
Here comes the following question: Is Big Data a disruption per se that will put economists in crisis, along with their econometric tools and predictive capabilities? It is necessary to consider this.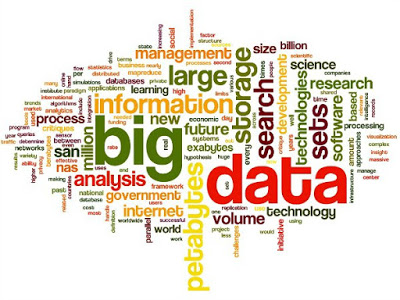 2. Large technology companies and the "new" economy
Those economists who still underestimate the digital economy should ask themselves how Facebook –a startup of a young that was simply having a good time when creating a social network– is today a company whose market value exceeds General Electric's, or said in Iberian language, it exceeds the value of Inditex, Telefónica, Santander and BBVA, together.
Large technology companies like Google, Apple, Facebook, Microsoft and Amazon are displacing leading companies in reference industries such as banking, automotive, construction, steel, petroleum…, becoming leading companies of reference in the main macro magnitudes. And they are just the tip of the iceberg.
These large technology companies with global monopolistic structures are in themselves a basis for disruptively transform many traditional sectors of the economy. They can create many different impacts (mobile payments, advertising, services, electronic commerce, transports…) that might relevantly change the status quo at different levels –business, sectoral, geographical… Apple Pay is already a reality (that I will mention later). Large technology companies have realized that the economic revolution is taking place on the small screen of a mobile phone.
Here my question is: Are economic analysts paying enough attention to the ability of disruption of these large technology companies in traditional key sectors of their respective countries?
3.  Price formation
As economists, we should review and enrich our models. Price formation paradigm in all its versions will be marked by both the sophistication of big data and digital marketing, "user experience" techniques and other sophisticated tools, such as artificial intelligence learning from feedback.
The fascinating way in which airlines, hotels, etc. adjust prices of each product in real time is a preview of what is to come. Artificial intelligence and big data already operate in stock markets with price fundamentals that differ from the theoretical fundamentals or the predictive capabilities of conventional econometric models.
The methodology of user experience, personalization, or singularization of price and deals creates a richness and complexity in systems that economic theory is ignoring or not considering enough. It seems to me that we are still teaching models in our manuals that do not correspond to a reality that is making its way rapidly. And not just in cheap flights and other types of transport (Cabify, UBER…), or apartments, hotels, or other types of accommodation (Airbnb, Booking…). It is increasingly introducing into multiple products and markets.
Here's the question: To what extent concepts and theoretical approaches that we currently explain in our classes are becoming obsolete due to artificial intelligence, massive data, customization of supply and disintermediation (for example)?
4. Users 2.0, native, millennials (or for whom the bell tolls?)
I will not suggest a sociological intrusion in economic analysis, although said in passing, it would not hurt. There is a topic and not-well-understood and generational change that has important implications for disruptions and major sectoral and structural changes in our economy.
Banking, media, taxis, or universities are forced to make changes, not due to their vision or strategy, but because of the imposition of new users –the imposition of a digital demand 2.0. In this regard, technology companies and their big data are infinitely more creative in devising product strategies than companies in concerned sectors. We are witnessing in very relevant sectors than traditional business outside the digital culture is failing to perceive on time the magnitude of these disruptions, or to identify correct solutions and strategies.
Question: To what extent traditional sectors and firms are able to design an innovative offer induced by very fast and important structural changes in demand?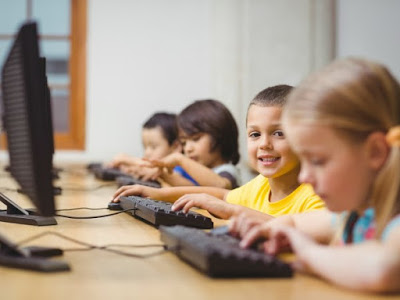 5. Digital banking / digital payments: relevant disruption in sight
We often talk about music or publishing industries as sectors affected by ICTs and the digital economy. Major banks are already aware that they are at the center of a new disruptive hurricane. That is what Francisco Gonzalez, President of one of the major Spanish banks, BBVA, has stated repeatedly and forcefully (2). And it is also an increasingly widespread perception within the bank itself (3).  "We see ourselves as a technology company with a banking license." -Michael Corbat, CEO Citi.
Technology is increasingly affecting traditional banking, anchored in conventional operations, and whose "digitization" might be insufficient to address essential changes.
Banking is a good example of how the action of large technology companies can have a major disruptive impact. Google Wallet attempts and Apple Pay strategy, or evidence of Facebook incursions, are a sign of belligerence that may occur in the sector. Specifically, Apple Pay (see some Apple Pay related articles) is an exercise of intelligence by a large technology company, versus ISIS failure (an attempt of banks, mobile operators and credit cards, to give a technological response to mobile payments in the US).
And in this environment, traditional banking is overwhelmed to assimilate the proliferation of fintech, bitcoin phenomenon, biometrics, or the user experience of digital mobile banking. The acquisition of some "fintech" by traditional banking is clearly insufficient.
Question: What are the effects on our economies (not just banks) of a global disruption in banking arising from mobile banking and the foundations of the new economy making its way?
6. Cryptocurrencies: Bitcoin and blockchain ¿Anonymous Nobel Prize?
Another element to be added to the above. We might enter into an interesting disruption (at least from a theoretical point of view) that would introduce us to a new digital financial system.
The birth of Bitcoin has been quite a technological event, and its core technology, Blockchain, a revolution. Most banks have gone from skepticism to a thorough study of bitcoin, and to valuation and investment in blockchain technology. In countries like Argentina or Greece, market has broken through bitcoin, and Apple has built in blockchain security prototype in Apple Pay.
Perhaps, the most orthodox economists might be surprised that Satoshi Nakamoto, bitcoin anonymous creator, was nominated for Nobel Prize in Economics. UCLA professor Bhagwan Chowdhry, an expert in financial economics, announced a few weeks ago in The Huffington Post that he would use his membership of the nomination Committee to propose Satoshi for the Nobel Prize for creating bitcoin. He does not lack arguments.
Despite some technical limitations, bitcoin has presented us the enormous advantages of cryptocurrencies, and a need (or not) for regulation that far exceed the limits within which we currently operate.
Question: Should we review the current concepts of money and financial system in light of cryptocurrencies?
7. Future sectors and the economy of change (¿Or continuous disruption?)
With the economy of knowledge and the Internet, we have entered into a scale of unprecedented innovations. The digital economy will project huge changes over the Internet of Things or quantum computing, industry 4.0, etc. Despite the known importance of the above-mentioned sectors, its turmoil capacity would be negligible compared with an advanced molecular nanotechnology revolution.
Faced with a supposedly balanced economy, or one with moderate imbalances, we should suggest to study new foundations to help us interpret a constantly changing economy, with disruptions and upheavals which tend to be more frequent and hardly predictable when quantifying its potential effects.
It is not unreasonable to encourage interpretations that approach the concept of disruption, as well as the ability of economies to "reinvent" their economic basis… with new sectors and companies.
Without resorting to nanotechnology, sectors such as 3D printing, biotechnology, DNA, IoT, and others, form a basis of extremely relevant economic impacts.
8. Innovation ecosystems: Europe vs Silicon Valley and Asia
Innovation ecosystems that are emerging in the world are small spaces that advance us some of the basics that we need to "innovate" our theoretical framework.
I will not surprise anyone if I say that Europe is lagging behind the United States or Asia, regarding the digital economy. Silicon Valley is the world leader in innovation ecosystems and it clearly shows the basic elements of the ecosystem: competitive universities in research and training linked to future sectors, attracting and retaining professional talent, entrepreneurial culture in entrepreneurial future sectors, networking –professional networks–, hybridization of knowledge… There is an implicit strategy of potential economic policies in innovation ecosystems.
These ecosystems have been seen pragmatically by India, Japan and other Asian countries, while Europe embarked on a regulatory crusade to save us from the evils of Google, Microsoft, and other large technology companies. We do not have any enterprise among the world's top 200 technology companies. The debate does not end with the familiar theme of "Silicon Valley being reproducible or not", but focusing on the conditions that enable the development of future business (see Silicon Valley 26 years later).
Questions: What are we doing wrong in Europe? It requires an integrated response in economics, regulation and other disciplinary coordinates. Should economists deepen much more about what happens in an innovation ecosystem and the implicit economic policies?
9. Digitization vs. Digital entrepreneurship
Digitization is certainly beneficial for a traditional economy. The economic concept of digitization is still vague. Intuitively, we can approach through ICTs introduction in all sectors, companies, cities, and administrations, with the aim of increasing efficiency and competitiveness. Essentially, economists see it as another case of introducing technology in the production system, but historically, the technology had never altered before the very foundations of the system: money, banking, e-commerce, price formation…
Here the question is prior and important: Is a strategy focused on digitizing traditional economy enough? The continuous disruptions suffered by traditional sectors indicate clearly not.
In my opinion, creating a relevant ICT sector itself is as important as digitizing –or even more.
With 500 million Spanish speakers worldwide, Spain should be a world power in digital economy, and producer of technological inputs for the productive sectors. Due to lack of exploitation, we lost opportunities such as leading tourism marketing online. If we do not create a strong digital sector, we will become a dependent economy and will repeat, once again, the old scheme of railway construction in Spain in the 19th century. Expecting the creation of a European digital single market as a panacea would be a mistake, when we have been unable to exploit the potential of the linguistic market.
A country like Spain needs a correct and proactive policy and strategy regarding digital development. Closely related to this, Spain needs a new generation of digital entrepreneurs who develop startups with canvas lean and user experience, putting aside conventional business plans. Definitely, new business profiles for the new economy, where "MBAs" mentalities are not so necessary as startup creators. This kind of entrepreneurship is not developed by spontaneous generation, but it requires innovation ecosystems and other actions such as the competitiveness in education that we will see below in the following section.
Questions: With so disruptive and relevant changes, does economy have to take refuge in the narrow field of tax and/or monetary policies? Is it still true that the best industrial policy is that which does not exist?
10. Digital education: Attracting and retaining talent
Education policies and investments have probably never been so important in establishing comparative advantages for the development of the digital economy and future sectors. Education should be a cornerstone of a country's economic policies in our time.
Educational reforms are urgently needed. Strong innovation and development in digital economy are generating a lot of jobs that remain vacant, while our educational system generates many titles linked to unemployment and underemployment. Major changes experienced by economies in our time are not having a 100% efficient response of our education systems. There is an intensive demand for "digital skills" that are not being offered in a timely manner, but besides, "analog" companies are not even aware of the potential that its recruitment has in terms of increased productivity and competitiveness. Information emitted by supply (universities) and demand (traditional companies) is generally overwhelmed by the speed and magnitude of the development of digital and technological innovation.
Not only that. As I said before, current entrepreneurship is based on knowledge and technological innovation. The entrepreneur's profile has changed. He is not just someone unqualified and not risk averse. Universities in our time should train entrepreneurs, digital entrepreneurs with knowledge, in the sense that Drucker suggested half a century ago.
Higher education sector itself is subject to major changes and disruptions. Digital economy can fully impact universities through the Massive Open Online Courses (MOOCs). Not only must we invest in education, but also make it socially relevant, competitive, and efficient. Otherwise, we might have an outdated university system in a few years (see universities of the future).
It is a further aspect of non-existent sectoral policies. Here, there is a statement, instead of a question: An urgent need to quantify the real opportunity cost of inefficient educational policies that do not take into consideration the factors I have noted.
11. Digital marketing vs. E-commerce
The digital marketing and e-commerce binomial (which can be dressed with drone deliveries and other futuristic innovations) has a huge disruptive potential. Its development will depend on who best understands how a user interacts with the screen of his mobile, more than someone who knows about banking, transportation, lodging or food distribution, fashion or other activity.
Do you remember the vitality of traditional advertising and marketing? Traditional services embraced digitization in usual innovation processes. The potential of digital marketing has put in crisis traditional advertising. Google and Facebook, content marketing formulas, leads… They are only the vanguard of a complex digital advertising industry, which is very disruptive per se in its own field. This digital advertising industry is largely mature and obsolete, pending blockers of digital ads.
The global reach of e-commerce and its links with more advanced and sophisticated digital marketing can alter the commercialization and distribution of many products and services as we know them today. In this regard, for example, a country like the UK triples volumes of e-commerce compared to most European countries, still subjected to traditional advertising agencies, and where less than a quarter of companies are able to develop their potential for e-commerce.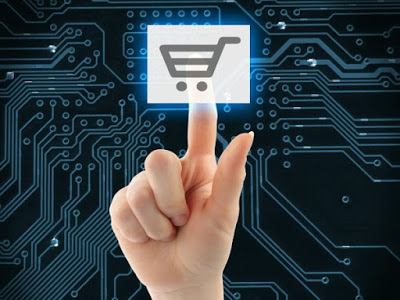 12. The New Economy has new rules
At this point, it seems clear that the New Economy –as it was correctly called in the late nineties–, with its facets of price formation, users 2.0, innovation ecosystems, mobile banking, cryptocurrencies, digital entrepreneurship, lean canvas, digital marketing, global strategies, efficiency and competitiveness in education, sets a different scenario: some important rules of the system are changing.
It would seem obvious to identify these new rules and more effective policies related to the New Economy. Our models measure past trends and some basics should be widely reviewed.
13. Least developed countries (LDCs) and their technological leap
As a general reflection, it should be stated that digital economy development does not know about steps or prerequisites, concepts that have historically characterized the conventional economic development.
The two world powers in mobile banking are Kenya and India, historically, both with a very low banking penetration in their respective territories. India has developed in Bangalore an ecosystem that many compare, in certain aspects, to Silicon Valley. It is a ruralized country with a strong primary specialization that has become the largest exporter of software in the world.
Digital economy is finding in Asia a breeding ground that cannot find in Europe. It seems as if having developed an important analog economy was a constraint to achieve a digital economy. Ireland is one of the few exceptions in Europe. By lowering taxes and applying some educational policies, it has managed to overcome the strong recent housing and financial bubble linked to the old economy. The country with the lowest income per capita in the European Union at the end of the eighties is at the head now, and digital economy is behind this miracle.
I want to thank the team and members of ADEI Observatory (Observatory for Analysis and Economic Development of Internet) for the opportunity that he gave me to reflect and think about these issues.
Andrés Pedreño Muñoz
Professor Economics University of Alicante (1981- 2015)
Versión en español (spanish version):  Economía Digital: 13 cosas a las que los economistas deberían prestar mucha más atención