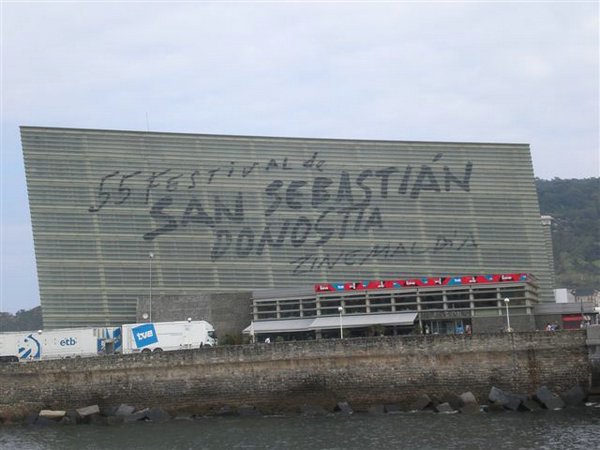 The 55th International Film Festival in San Sebastian opened last Thursaday with Eastern Promises, a film directed by David Cronenberg starring Viggo Mortenson, Naomi Watts and Vincent Cassel. Viggo Mortenson came to San Sebastian to attend the opening ceremony and was warmly received when he greeted the audience in Basque.
This year the festival is proving as popular as ever with many films completely sold out days before their screening. Many stars have visited the festival which is now at its halfway point.
Richard Gere in San Sebastian
Richard Gere arrived on Saturday night in order to receive the 'Premio Donosti' for his acting career.

Gere delighted fans on his arrival by spending time signing autographs and chatting to the waiting crowds who had spent the best part of the day waiting for the American actor.
In a press conference Gere joked that he thought that perhaps he was too young to receive the prize given that he had many years left in his acting career. He also surprised Spanish reporters by getting up to hug a delighted Spanish reporter when she had difficulty in posing her question due to a sore throat (click twice to see video).
Last night 'The Hoax' which stars Gere was screened in the Victoria Eugenia theatre which has recently been reopened following nine years in which it was meticulously restored.
As usual the festival has many different sections offering a wide variety of films in different languages.

Apart from the Official Section, Zabaltegi and Horizontes Latinos there is a retrospective section on Henry King and sections dedicated to films from Denmark, Norway and Finland called 'Fiebre Helada' as well as a section on Philippe Garrel.
Liv Ullman has also been awarded the 'Premio Donosti' for her acting career and Demi Moore is expected to visit the festival to promote 'Flawless' a British film also starring Michael Caine which is in being shown in the Official Section.
For more information on the festival and film listings go to http://www.sansebastianfestival.com/
Related: San Sebastian Film Festival ## San Sebastian Film Festival 2007 ## San Sebastian