Last Wednesday, there was an euphoric atmosphere at Google Big Tent in Madrid, which gathered Spain's top media and was attended by Jeff Jarvis, Robert Shrimsley (director of Financial Times ft.com), Frederic Fillox (Les Echos), and Javier Caberizo (Unidad Editorial). The Spanish media listened to intelligent proposals to advance in innovative ways, and on the other hand, there was an understandable optimism all around, due to the good news for Google Spain.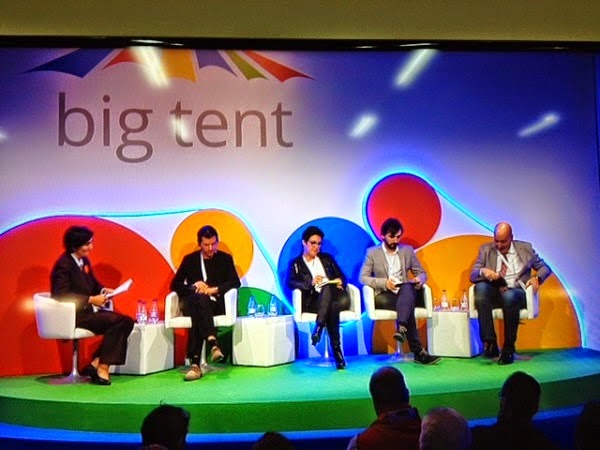 Ignacio Cardero, Ignacio Escolar, Montse Dominguez,
and others at Google Big Tent
Google Spain exports its Public Policy model
Thanks to the promotion of Bárbara Navarro, to a global area beyond Spain and Europe, and key to the expansion of Google and the Internet, Google Spain's Department of Public Policy has earned maximum recognition.

Ms. Navarro's new responsibilities englobe the whole of Asia, Russia, Australia, the Middle East and Africa. Already in Hong Kong, she currently holds one of the most important posts currently held by Spaniards in technology companies.
Francisco Ruíz has now assumed the same responsibilities in Google Spain and Google Portugal, after his long experience and professional successes in Google Spain.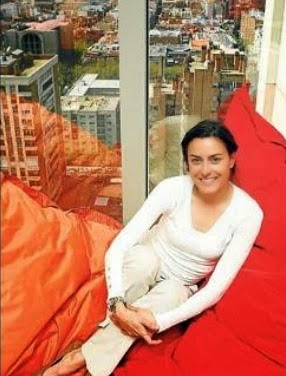 Bárbara Navarro gets a new position in Hong-Kong
Google Campus for Entrepreneurs in Madrid
Madrid will now become the second European city, after London, with a campus for entrepreneurs.

The great commitment with entrepreneurship of Google Spain's Public Policy team over the years has been rewarded with the opportunity of opening this new campus in Madrid.
It was not easy, as there were many countries that aspired to host this initiative. In fact, it will be the third campus of Google worldwide (after London and Tel Aviv). In just one year, 2013, the London campus startups got more than 34 million pounds and generated 570 jobs. Given the current economic situation in Spain, this campus comes in a crucial moment in which the country needs to fuel entrepreneurship and the digital economy.
Google has also announced that it will open three more campuses: in Warsaw (Poland), Sao Paulo (Brazil), and Seoul (South Korea). With Google's support, Madrid will be connected to a worldwide entrepreneur ecosystem .
Google Education in Spain
Google Education in Spain has been another area that has been recognised with several awards, initiatives, and the boost of pioneering projects.
The success of Actívate, a project in which three ministries and 16 universities have collaborated, is an example, having reached an online enrollment of almost 130,000 people seeking training in the digital market.
Spain has also promoted MOOCs in the Spanish-speaking world, pioneering Google's technology platform Course Builder –via Unimooc, a community of 50,000 entrepreneur students from 100 countries. Thanks to this experience, supported by Google, Spain is a key player in MOOCs.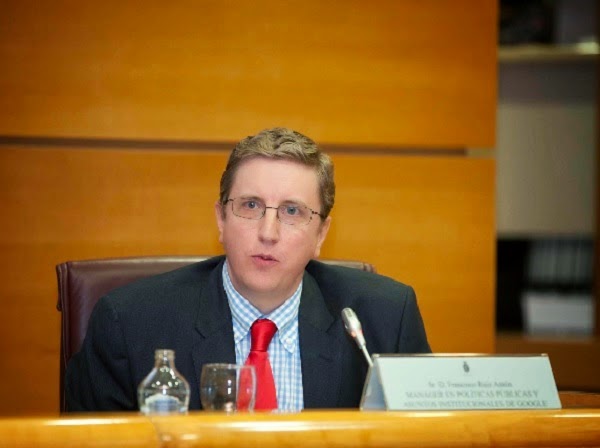 Francisco Ruíz, from Google Spain
Development of the digital economy. ADEI Observatory
Google has also actively promoted the development of the digital economy in Spain through Public Policy with ADEI Observatory, an initiative that had the personal involvement of Bárbara Navarro and whose Advisory Council constitutes one of the most active think tanks in research, study and discussion of the major issues affecting the development of the information society and the digital economy in Spain.
With the promotion of Bárbara Navarro, this model could be exported to other countries. Google Spain has also been very active in other initiatives launched in our country, such as the Chair of Privacy, or the many events that the company frequently organises in Spain.
Source: http://noticias-google.euroresidentes.com/2014/11/google-apuesta-por-espana-y-nuestro.html