The Colombian striker who currently plays in AC Monaco, announced this afternoon his transfer to Real Madrid via twitter. This announcement surprised everyone because none of the teams had made the transfer official.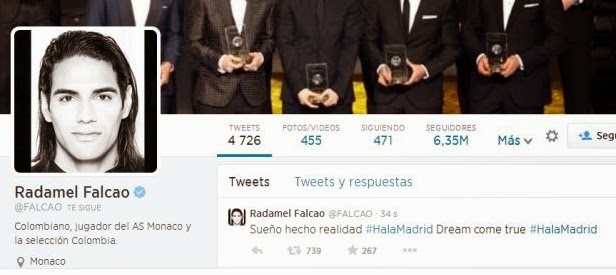 "Sueño hecho realidad #HalaMadrid Dream come true #HalaMadrid"
Radamel Falcao
has been strongly linked to Real Madrid and it is hard to believe that he will not play with Real one day, but unfortunately for Real Madrid fans, this announcement is FAKE.
A bit later, the striker deleted the tweet and it appears to be that the striker's twitter got HACKED. Although this still hasn't been confirmed, it looks like a funny hacker decided to make a false announcement and a lot of people fell for it.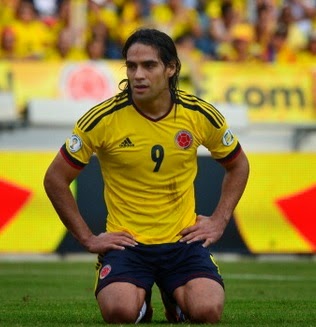 However, there is also another possibility… Maybe the striker thought both clubs had made the transfer official and decided to share it with his fans, a few moments later, after realising the terrible mistake he had committed, the striker deleted the tweet.
I suppose that this is the story that the Real Madrid fans would like to believe although, in my opinion, I do not think that the striker would be so naive to announce something that hadn't been made official yet.