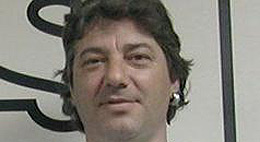 Suspected ETA terrorists shoot ex-counsellor on the last day of Spain's election campaign
Isaías Carrasco was killed ealy this afternoon when he was leaving his home in Arrasate accompanied by his wife and one of his daughters. Carrasco was shot various times by two gunmen who then escaped. He was taken to the local hospital where he was pronounced dead.
Carrasco was a member of the Basque Socialist Party and used to be a councillor, but he no longer had an active role in the local administration, and worked collecting tolls on a motorway near Arrasate. Party colleagues have said that he was an "easy target" for ETA hitmen because since he didn't have any official post he did not qualify for a bodyguard or any other kind of protection.

Carrasco was father of three young children and one of his daughers witnessed his murder. Neighbours were alerted by her cries of "Papa, Papa".
All Spanish political parties have suspended their closing electoral acts planned for today, and the Government spokesman has summoned all parties to attend an extraordinary session in the Spanish parliament this evening in order to release a collective condemnation of this latest terrorist act. The Defence Minister, José Alonso has declared that "Now we cannot talk about party politicas or anything like that. Now we have to talk about democracy".
This is the second consecutive election campaign in Spain to be interrupted by a terrorist attack.