After the disaster of the world cup, Vicente del Bosque has wisely decided to refresh the Spanish national team and has called young, good players who are all going to fight to earn a fixed place in the Spanish team. These young men will try to surprise Del Bosque and the Spain supporters.

Some of the new faces are; Kiko Casilla, Carvajal, San José, Bartra, Iturraspe, Isco, Raúl García y Paco Alcácer.

All of these new players definitely deserve to play in the Spanish national team especially because after the world cup disaster everyone realised that there was something essential that the veteran Spanish players were missing; motivation and attitude.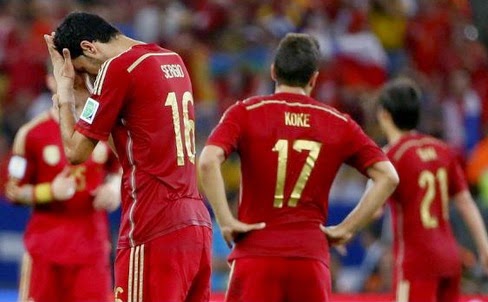 Some of the players that used to be unquestionable for Vicente Del Bosque haven't been called for the match against France.
This new list by Del Bosque has surprised a lot of people because he has left out players like Xavi Hernández, Xabi Alonso, Piqué….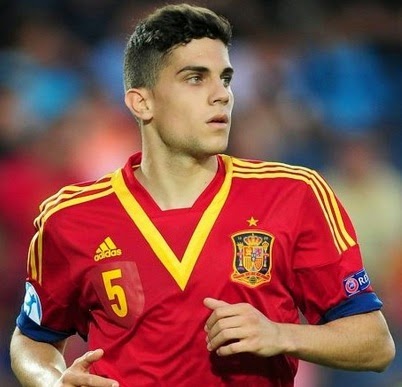 The match against France will allow us to see the new players and the new tactic applied by Del Bosque in a match that will show us how he plans to refresh Spain's football and to see if he is able to give the motivation that the new young players need.

GOALKEEPERS: Iker Casillas (Real Madrid), David de Gea (Manchester United) y Kiko Casilla (Español)
DEFENDERS: Dani Carvajal (Real Madrid), Raúl Albiol (Nápoles), Juanfran (Atlético Madrid), César Azpilicueta (Chelsea), Sergio Ramos (Real Madrid), Jordi Alba (Barcelona), Mikel San José (Athletic), Marc Bartra (FC Barcelona)
MIDFIELDERS: Sergio Busquets (Barcelona), Koke (Atlético Madrid), Cesc Fábregas (Barcelona), Santi Cazorla (Arsenal), Andrés Iniesta (Barcelona), Raúl García (Atlético Madrid), David Silva (Manchester City), Isco (Real Madrid), Ander Iturraspe (Athletic)
STRIKERS: Pedro Rodríguez (Barcelona), Diego Costa (Chelsea), Paco Alcácer (Valencia)