The cello has an unusual importance in British music. It was John Barbirolli's instrument which he played in orchestras before he conducted them. Elgar's cello concerto, the fruit of his later years, is probably played more than any other of his works apart from the Enigma Variations. Jacqueline du Pre and before her Paul Tortelier were notable interpreters of that work. The celebrated cellist and conductor Mstislav Rostropovitch had many concertos written for him and the same is true of the great Spanish cellist Pablo Casals, a pioneer performer of the instrument.
Tim Hugh, co-principal cellist of the London Symphony Orchestra and soloist with many international orchestras, is in that succession of great artists.

He has made a dozen recordings for the Naxos label, many of them rare works not often performed in public. I have four of them and am particularly fond of his performance of Gerald Finzi's Concerto with the wonderful plaintive sweeping melody of its slow movement and its fizzy finale. Finzi is a much underrated composer and although many of his songs are still sung, his orchestral works are unduly neglected in my opinion.
Hugh is a sensitive rather than a barn-storming artist. You meet the music as much as the man. That is especially evident in his recording of Walton's cello concerto with its lyrical first movement but also in Arthur Bliss's concerto (a Rostropovitch commission). I am agnostic about Bliss I'm afraid – although in his day he was highly regarded. I am never quite sure where he is.

For me there is a lack of consistent personality in his music. But his cello concerto's gentle second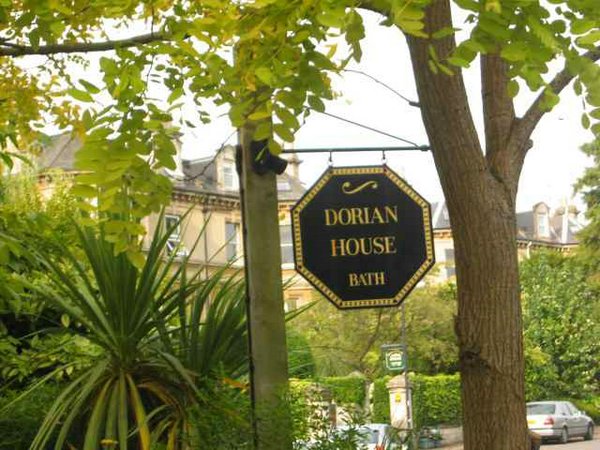 larghetto movement and robust third are played beautifully by Hugh.
When Tim Hugh is not touring or playing with his orchestra he is to be found in his home in Bath, where he and his wife run Dorian House, a very superior and welcoming Bread and Breakfast guest house. Euroresidentes approves of it, so it must be good. See Dorian House en Bath in the Spanish version.

And you can buy copies of Tim's CD's there!
B.R.