The Hyperion record label was founded by Ted and Doreen Perry in 1980, and their son Simon, its current director, maintains the tradition.  It's a company with a mission, recording rarely heard works by neglected or forgotten composers.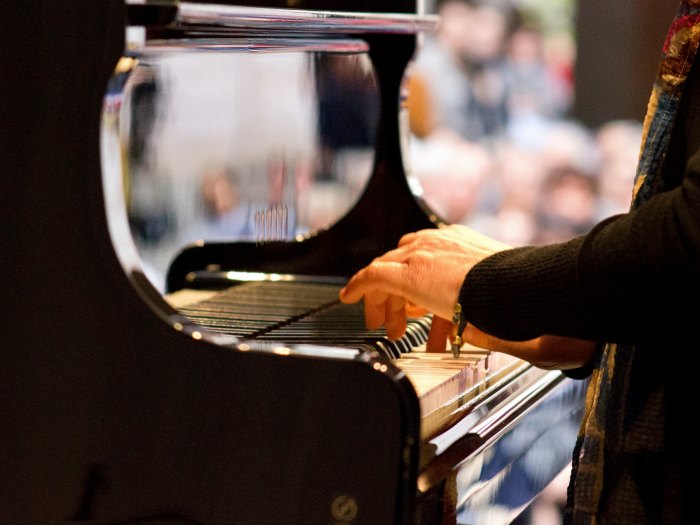 From the outset, they say, they have always tried to create an environment where inspiration can flourish—unknown works are given sufficient rehearsal, using the best producers and engineers in the best venues, and, most of all, working with skilled orchestras, conductors and pianists who are fully committed to their projects. For me the most remarkable of these is their series of Romantic Piano Concertos.

'A few years ago, it became apparent that we might reach the 'magic' volume fifty and for a time it seemed that this might be an appropriate place to call a halt. We are there now the next seven volumes are already in the recording schedules. Another fifty? Who knows!' The sixtieth volume will soon be available in what the company admits is a 'relentless' series. More than a hundred piano concertos!
Looking at the complete list, it is full of names unknown at least to me. Like Cédric Tiberghien who will be one of the composers on the sixtieth disc, and others such as Sergei Bortkiewicz, Alexandar Goedicke, Alexander Dreyschock, Jose Vianna Da Motta, Henyk Melcer Szczawinski.
If I had had the money and the time – and the space! – I would have collected all of these remarkable performances of people often famous in their time and leading eventful professional and personal lives, some of their work now brought to life again in superb, dedicated performances, with recordings of high quality.
I have only two of the volumes! – No 2: concertos by Nicholas Medtner, a log time favourite and No 11:  with concertos by Franz Xavver Scharwenka and Emil von Sauer, which I have been playing a lot recently. Purists may find this exercise unrealistic – the piano concerto becoming a competitive sideshow, 'anything the last one did, I can do better'.

But this contest between piano and orchestra is one of the pleasures of classical music, anticipated perhaps by the second movement of  Beethoven's 4th Piano Concerto as the piano slowly tames the orchestra, and if some of these hardly match up to Ludwig Van, many of them wouldn't claim to do so. Many of them are no doubt there for pleasure and admiration. Long may the series continue!
B.R.
.