Leeds International Orchestral Season 2014/15
We moved to Leeds in time to attend two of the final concerts of this season, given by the Orchestra of Opera North on April 11th., and the BBC Philharmonic and the Festival and Philharmonic Choruses last evening. Both concerts were outstanding and supported by large enthusiastic audiences in the unbelievably ornate Victoria Hall – a performance in itself! It is at the heart of the massive Town Hall opened in 1858, and boasting the largest three manual organ in Europe.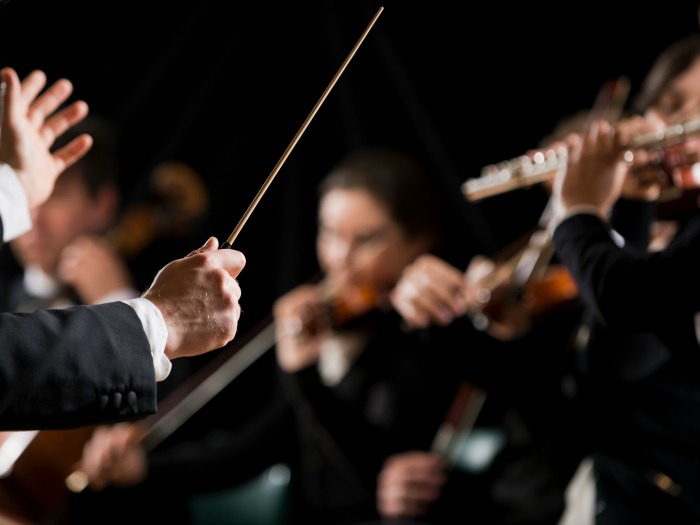 I have long been a keen fan of opera North which fulfills its name by excellent productions of operas and musicals, their performances based in Leeds Grand Theatre but touring the major cities of the north.

We heard their full symphonic orchestra in a popular programme conducted by Kees Bakels which included a dazzling Gershwin number 'An American in Paris' and Shostakovich's second piano concerto played with bravura by Federico Colli, recently a winner at the Leeds International Piano Competition. The eveing ended with the suite from Stravinsky's Firebird but also included Ravel's Mother Goose music for children.
It was Ravel again yesterday. Peter Donohoe was the soloist in the piano concerto in G and played with exquisitive delicacy where it was required and passion when it was in the score. I admire this pianist. He has bothered to learn and then make many recordings of some lesser known British concertos that otherwise might be forgotten.

I have some of them. The audience loved him and, sharing the applause with the orchestra he also shared a four-hands encore with the conductor, Simon Wright.
Berlioz's Overture : Benvenuto Cellini began the programme and before the interval there was more Ravel, his Spanish inspired Bolero. The long journey to the noisy climax was endured by the orchestra , and hugely enjoyed by the audience. The main work was William Walton's Belshazzar's Feast with the massed voices of the two choirs and David Wilson-Johnson singing the baritone part. I know this work well and have a recording conducted by the composer. It was a splendid and superbly conducted performance; exciting, but I was surprised to find that I am no longer moved by it as I once was.

Not so the audience who responded with great enthusiasm.
B.R.