Brilliant young pianists are almost two-a- penny these days. Starting at an impossibly early age, winning numerous prizes, they quickly climb the ladder of fame, undoubtedly deservedly so, but for any ordinary listener and occasional concert-goer as I am, it's hard to keep up with them all. They proliferate  (violinists too). I have recently heard two such pianists in Bristol, neither of whom I had heard or heard of before, and am now enthusiasts for both.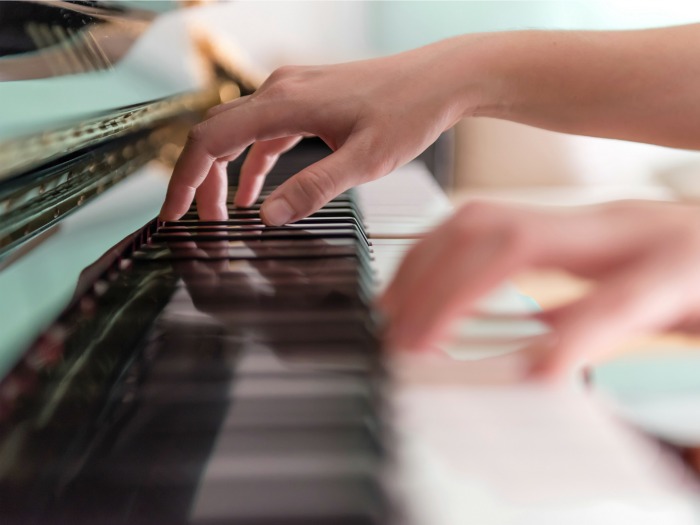 Kit Armstrong is 20 years old and has performed with several orchestras and chamber groups.

He is also a composer and at ten years had written more than fifteen works. Many of them and subsequent compositions have been premiered by several European ensembles. Born in America of British and Taiwanese parents, he has studied at the Curtis Institute of Music, the Royal Academy of Music and the Imperial College in London. He has also studied science, his studies including pure mathematics at the Pierre and Marie Curie University.
Such accomplishment in such a small frame at so young an age is almost alarming, but at the Colston Hall his playing of Schumann's Piano Concerto was sensitive, secure and utterly brilliant. We went as wild with enthusiasm as a polite Bristol audience can be.  An important part of his life and development has been his relationship to Alfred Brendel, his mentor and friend.

I have bought a DVD 'Set the Piano Stool on Fire', which tells the story of how the young prodigy and the old master have made music together – as the blurb says 'a fascinating portrait of the creative process'. It's a process which is surely going to become a long-time feature of the international concert scene.
The Japanese pianist
Nobuyuki Tsujii –
four years older than Kit Armstrong -was born blind. He began learning music by listening. His mother says that at the age of only two he played "Jingle Bells" on a toy piano after hearing her sing it.
He began to read music in Braille when he was seven years old, but learning music in Braille is laborious. Now he practices from a recording of a volunteer reading aloud every musical note in a piece. He too is a composer.
I heard him play Chopin's 1st Piano Concerto with the Philharmonia Orchestra just over a week ago, and he had the added advantage of the conductor being Vladimir Ashkenazy. He came onto the platform led by Ashkenazy, holding the conductor's shoulders, helped to face the audience and then find his seat. It was a superb, impetuous performance. That he could learn the music and play it without sight was miraculous and of course the audience was won over by the situation as well as by the accomplishment of the performance. The encores – for both pianists – were almost a matter of form – if they hadn't responded we might still be applauding!
B.R.