Special Summer Offers by Monarch
The airline Monarch has launched an attractive offer on all flights with up to 75% discount on all routes operated by the airline. Under the motto 'Escape the rain and enjoy the Spanish Summer'.
Monarch is offering a massive reduction on flights: up to 75% discount on the price of flights. This offer is valid until 5th July 2007 so you are advised to book as soon as possible.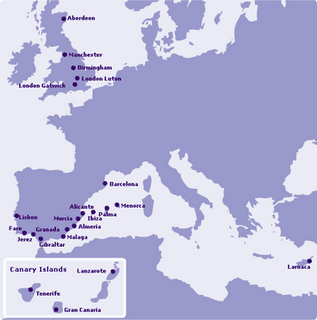 Special Offer Conditions:
Discounts. The discount up to 75% depends on the type of fare
Reservation Dates: All bookings must be made before midnight on 5th July 2007
Discounts are available on any Monarch flight to Spain and on any date
Routes. The offer covers all routes and flights. See the map for further details.