I wrote a blog on Tuesday about the uncertainty surrounding Thursday's General Election, but it got lost in my computer and never saw the light of day. Perhaps its just as well for I wrote about the polls' suggestion that the result would be a dead heat between the Tories and Labour.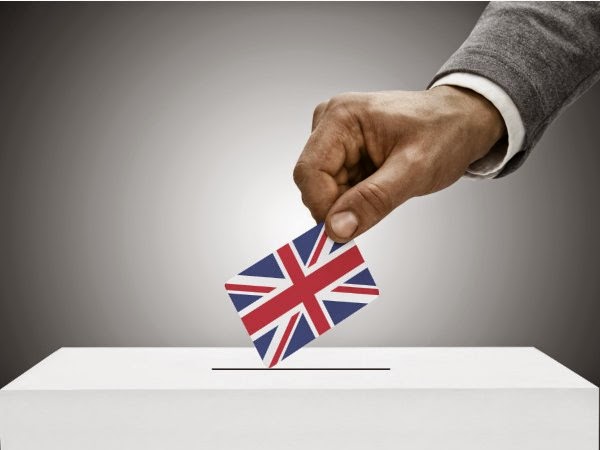 In fact to everyone's surprise, the Conservatives won with a clear majority, Labour have lost many constituencies and the Liberal Dems have collapsed. The Scot Nationals rule north of the boarder. Their wish was to end Tory rule – which was true of all the minor parties – but in fact by destroying Labour in Scotland, they have helped to reinforce it.

The Conservatives may in time have problems with their own back-benchers, but at the moment they look impregnable. Three party leaders have resigned.
The Labour Leader, Ed Milliband is being blamed for being too 'red' to convince the prevailing public mood in the U.K. It may be so, but it says less about him than the about the electorate. I think we have lost a good man with a commitment to the poorer members in our society who are being neglected and demonised. I am appalled to think how they will be affected by the £12m cuts in welfare announced by the Tories, who refused to identify them before the election.
The power of the wealthy and the priviledged in our cpoumtry has been revealed. The Conservatives have had massive funding from their rich backers and almost total endorsement by the media.

The Murdoch owned Sun and Times, Lord Rothermere's Daily Mail, the miss-named Independent owned by the billionaire Evgeny Lebedev, and the Barclay Brothers' Telegraph not only supported theTories but villified Labour and its leader. So many lies have been told, sold; and worse, believed.
The problems revealed by this election are unlikely to be addressed. We are a very divided country : the economic gap between the very rich and the relatively poor has dramatically increased in the last five years. Our first past the post system is unfair to minor parties such as the Green party who with an overall vote of 1m have only one M.P. Similarly the appalling Ukip party has only one member but polled 4m votes. The unnecessary referendum on our membership of the European Union will reinforce the isolation of the U.

K. and distract us from the need to work out our relationship with the rest of the world. Most of all the value of a person will increasingy be judged by their economic rather than their intrinsic worth.
Last Thursday was a disasterous day. I feel estranged from the country I belong to. Many others will feel the same.
Bryan