Grants for new cars in Spain introduced today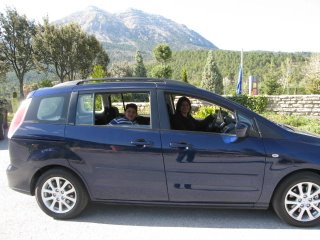 Government aid for the purchase of new vehicles comes into effect today
Financial help of between 1,500 and 2,000 euros for those purchasing a new vehicle announced by the Spanish government last week is available as from today.
The amount of the financial assistance available depends on which part of Spain you live in as some regional authorities have decided not to participate in the new measure which is designed to reactivate not only the car industry and car showrooms but also the economy as a whole.
The plan consists of the government contributing 500 euros to the purchase of a new vehicle along with manufacturers who have committed to providing discounts of 1000 euros and regional authorities which if taking part in the plan will provide a further 500 euros.
By means of this measure the Spanish, after the Germans and the British who have also introduced a similar measure today, will receive the biggest financial incentive for the purchase of a new vehicle in the whole of the EU.
With this measure the Spanish government hopes to boost car sales which according to figures provided by the association Anfac have fallen by 43.7% during the first four months of 2009 compared to 2008.
The amount of time a new vehicle remains in a car showroom has increased by almost fourfold from 45 days to 180 this year. According to the National Association of Motor Vehicles Sellers (Ganvam) the problem lies with financial entities due to the fact that potential buyers are finding it hard to get loans. It is estimated that sales of vehicles will fall overall by 25% in 2009. The number of vehicles currently in stock has risen to 450,000 already.
Some regional governments have refused to take part in the government's plans. The government of the Comunidad de Madrid has already said that it will not participate in providing an extra 500 euros as part of the government's plan although it will maintain its own measure which is a 20% reduction in matriculation costs. Antonio Beteta, who is in charge of the Economy for the Comunidad de Madrid, considers the plan to be limited and says that it will also mean that regional governments will get a deficit in their budgets.
Josep Huguet, Head of Innovation, Universities and Business for the Catalan regional government also said that his government would not contribute 500 euros for the purchase of vehicles in Catalonia. Other regions such as Valencia, Murcia and Navarra will complement the government's proposals with possible alternatives. Galicia is currently preparing its own plans to help boost the sales of cars and the recently elected Basque government has not made up its mind yet whether to go along with the governments proposals or not.
posted by Euroresidentes at 11:24 AM