Police arrest ETA military leader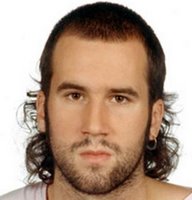 Military chief of ETA arrested in France
Two significant arrests have taken place in France in a joint operation between the French police, the Civil Guard and the Spanish national police. One of the people arrested is Garikoitz Aspiazu, Txeroki and the other is a woman who has not been named yet but who, according to reports, could be Leire López Zurutuza.
Txeroki who is believed to be the military chief of ETA was arrested in the early hours of this morning in the southwest of France in Cauterets, near Lourdes. Txeroki has been a top objective for both the Civil Guard and the Spanish national police for a long time.
The other person arrested is a woman whose identity has not been revealed yet. It is believed that Txeroki and the woman had spent time living together in a house near Lourdes.
It is hoped that the arrest of Txeroki will help police clarify events surrounding the assassination of two Civil Guards, Fernando Trapero and Raúl Centeno in Capbreton, Francia a year ago. Two members of the recently disbanded Nafarroa cell have told police that the military chief of ETA was responsible for the crime.
Amongst the most significant arrests that have taken place in France recently have been Francisco Javier López Peña, considered to be the number one in ETA and the presumed members of ETA, Ainhoa Ozaeta Mendikute, Igor Suberbiola and Jon Salaberría (ex member of parliament for Batasuna) who were arrested in May near Bordeaux.
France has played an important part in the fight against ETA since the mid 80's when the French police began collaborating closely with the Spanish authorities in joint anti-terrorist operations.
posted by Euroresidentes at 10:39 AM